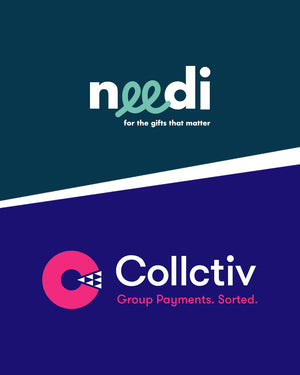 Top Gifts for Teachers this Christmas
Just 3 steps to make someone SMILE!
1. Find THE Perfect gift
You can shop our beautiful collection or use our gift matching service (tap the chat button in the bottom right corner) to find the perfect gift for your chosen recepient.
2. SEND YOUR GIFT MESSAGE
Once you've added your gift to the basket, you'll see the option to 'add a video message'. Click the button for the video recording popup to appear, or for the camera shy you can record a voice message.
3. YOUR GIFT IS ON ITS WAY
With your gift, our brilliant merchants will send out a beautiful gift tag with a unique reference code for your giftee to scan and view or hear your amazing gift message.
Need some help?
Chat to one of our specialist Gift Matchers and we'll do all the hard work for you.
• We source tailor-made gifts to your budget
• Find gifts local to your recipient
• Add personalisation to all gifts
• Not on our site? We'll find it elsewhere
• Have an idea? We'll make it a reality
• All completely FREE of charge


Try our Gift Finder
FAQs
Frequently asked questions
Although you can not spend directly from your pot with needi, all you need to do is make your payment with us. At this point, you can then withdraw from your collctiv pot and the money should be with you in a few days.
Nothing at all 🤗 We don't inflate the prices of the gifts or charge a service fee. We do it because we're passionate about providing gifts that matter.
During working hours you'll usually get your results instantly. Outside of this time, we'll do our best to reply within 24 hours.
Our working hours are 9-5pm Mon-Friday.
Our Gift Matchers are all specially trained in the art of gift-giving and know our range back to front. On top of this, we have developed our own artificial intelligence that uses the information you provide to suggest gifts from across the interwebs.
Technical wizardry combined with our know-how ensures you get the perfect gift every time.
No! If we suspect a gift may be perfect for you but we don't currently stock it, we'll still recommend it.
Of course not! You only buy a gift if you think it's perfect. Which we know you will 😉
Nope! We use the information you give us to find your gift and that's it. We don't bother you with sales calls or sell your details on because spam isn't our jam.