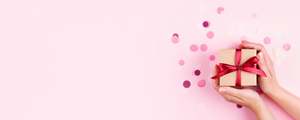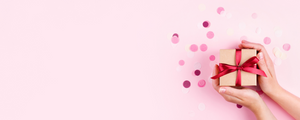 3 steps to finding the perfect gift
1. Tell us more
We'll ask you a few questions about your lucky someone so we can get to know them a little.
Time taken: 2-3 minutes
2. Personalised ideas straight to your inbox
We use your answers, plus a good sprinkling of our AI gifting genius, to send you a selection of meaningful
gift ideas from our fabulous network of small businesses.
Time taken: Delivered to your inbox within 24-hours
3. Make their day
Choose from your gift shortlist and pay through our secure checkout. Then, sit back and leave the rest to us. We'll send your gift to your lucky person - and don't forget we can gift wrap it for you too!
Time taken: Gift delivery as soon as next day
Meet the Gifting Consultants
Hey, I'm Lizzie - Head of Gift Matching here at needi.
We are a crack team of expert gifting consultants and we strive to make your shopping experience quick, easy, and full of meaning for your lucky recipient.
We use a combination of our gifting know-how, and cutting-edge AI wizardry, to match your person with a thoughtful gift they will love.
We can't wait to hear from you and help you find a Gift that Matters.
Let's get started
FAQs
Frequently asked questions
Nothing at all 🤗 We don't inflate the prices of the gifts or charge a service fee. We do it because we're passionate about providing gifts that matter.
During working hours you'll usually get your results instantly. Outside of this time, we'll do our best to reply within 24 hours.
Our working hours are 9-5pm Mon-Friday.
Our Gift Matchers are all specially trained in the art of gift-giving and know our range back to front. On top of this, we have developed our own artificial intelligence that uses the information you provide to suggest gifts from across the interwebs.
Technical wizardry combined with our know-how ensures you get the perfect gift every time.
No! If we suspect a gift may be perfect for you but we don't currently stock it, we'll still recommend it.
Of course not! You only buy a gift if you think it's perfect. Which we know you will 😉
Nope! We use the information you give us to find your gift and that's it. We don't bother you with sales calls or sell your details on because spam isn't our jam.
Ready to get started?
You are minutes away from a perfect gift. Let us do the hard work for you. We won't tell if you don't 😉
Let's get started