Thanks Miss! End of term teacher gifts they'll love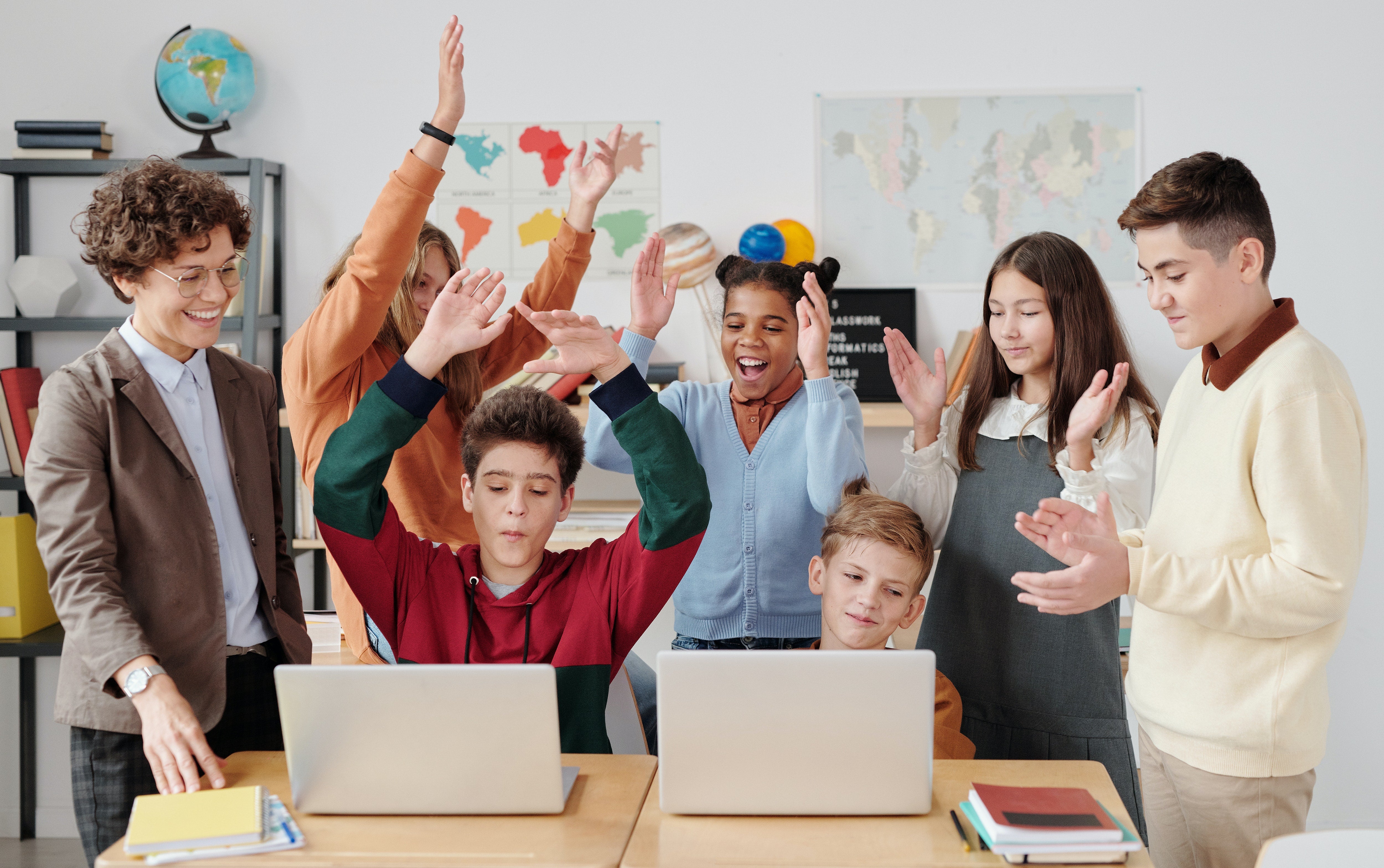 Teachers work so hard it's understandable that we want to show how grateful we are through the art of great gifting. We've got some some perfect presents whether you're keeping costs down, buying in collaboration with other parents or just want to find something truly different. We've done the hard work for you…
Inexpensive but still lovely
Times are a little lean right now to say the least. If you'd like to keep your teacher gifts cost effective this year, here are some of our favourites:
Cookie Mix - £9.20
This cookie mix makes it super easy to bake at home – all the joy of freshly baked chocolate cookies with none of the fuss.
Leather Bookmark Edge - £7.50
Sweet and simple but also practical, this leather book edge can be personalised too!
Honey Drizzler - £3.75
Who doesn't love honey? It's perfect on porridge, fantastic with feta and delicious drizzled on pizza (trust us!) this personalised honey dipper is just lovely on it's own or paired with a jar of the good stuff.
Free Ideas
How about a gift that doesn't cost a penny? We recently interviewed some teachers who said they love getting personal notes from the children they teach. So challenge your nipper to write a song or poem, Miss.. or Sir will love it.
If they're not quite up to poems yet, fill a lovely box with simple words of kindness – it'll make their day.
Group Gifts…
Get together with some of your parent pals and buy gifts together! Not only does it ease the strain financially, it means you can buy more meaningful gifts the teachers will love.
Check out our partners at https://www.collctiv.com/ who make it super easy to organise and collect payments too!
Perfect for the whole class, this giant tumble tower can be personalised to include all of the childrens names!
Perhaps the class is a little too young for rough and tumble, we also have Giant Dominoes.
Show Mr Smith how appreciative the kids are with a personalised song!
Our favourite for any teachers retiring, you can commission a painting of the school!
If it's been a tough term (aren't they all?!) Send them on a mini break. We've been to this wonderful BnB ourselves, not only do they have fabulous country walks, they're situated next door to a pub! The perfect mini break we say.
Something a little different…
Teacher's often have their hands full – quite literally! This huge but lovely shopping bag is just the thing. You could even sneak some gin in for an extra special thank you!
We all know teachers are absolute stars but how about turning them into a West End star for the day?
Teacher's are often given jewellery and other little treasures at the end of term – this gorgeous agate stone box is the perfect storage device! You could even pop a personal video or voicenote note inside for an extra special touch with our free video gift messaging.
Turn your childs teacher into a cartoon! Our artist creates digital masterpieces that will entertain teachers years after your children have moved onto big school.
So busy teaching everyone else that they probably don't get much time to learn new skills themselves. This propagation set is perfect for learning the art of growing plants – something they could even share with the class.
Still struggling to find a present that's practically perfect in every way? Chat to a gift matcher – we'll help you find something truly fantastic.
---