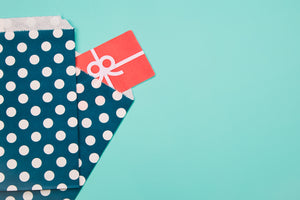 Make your gift extra special with a personalised video gift message
It's as easy as three steps to make someone SMILE!
1. Find THE Perfect gift
You can shop our beautiful collection or use our gift matching service to find the perfect gift for your chosen recipient.
2. SEND YOUR GIFT MESSAGE
Once you've added your gift to the basket, you'll see the option to 'add a video message'. Click the button for the video recording popup to appear, or for the camera shy you can record a voice message.
3. YOUR GIFT IS ON ITS WAY
With your gift, our brilliant merchants will send out a beautiful gift tag with a unique reference code for your giftee to scan and view or hear your amazing gift message.
FAQs
Frequently asked questions
Nothing at all, it's completely free and included with EVERY gift you buy from needi 🤗
The code your giftee gets will expire after 4 weeks and is for their first order with needi! If you have any questions please contact us using the chat button.