What advice can female business owners share this International Women's Day?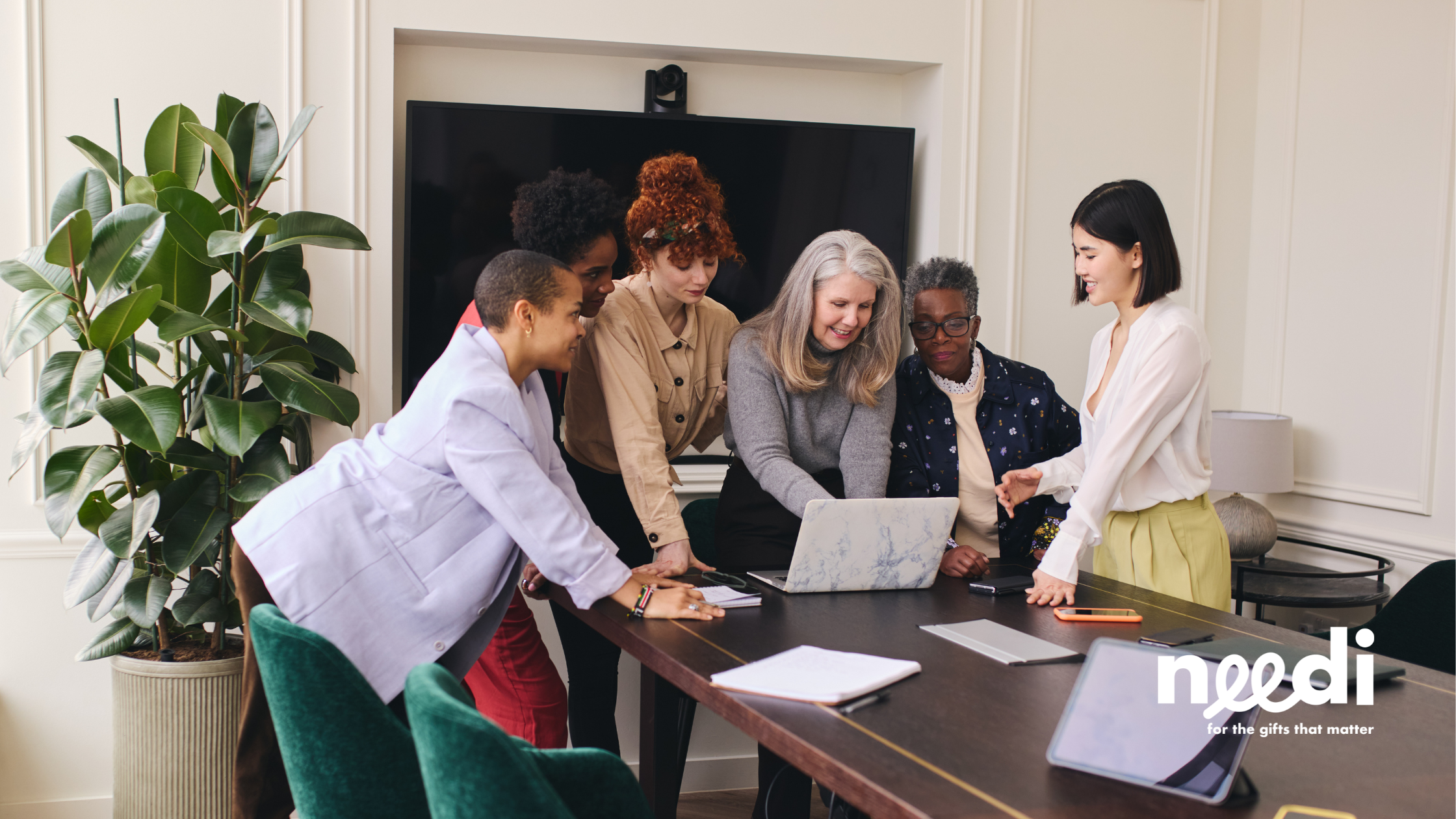 As a business led by a team of lovely ladies, we love any excuse to celebrate the women of the world.
Here are two of team needi's favourite inspirational women and some incredible life lessons and perspective worth celebrating!
Heather Glover
In the summer of 2017, in my mid-40s, I was diagnosed with Triple Negative Breast Cancer (TNBC). I returned to my nursing job in the spring of 2018 when treatment had completed. On New Year's Eve 2018, I discovered another breast lump which heralded the return of TNBC.
So, more surgery and chemotherapy and complications were my occupation throughout much of 2019, as well as my sanctuary and support of the Boobee campaign, which is when and how I became involved with the charity Prevent Breast Cancer.  I'm an active ambassador for the charity, I still nurse on a part time basis and have a busy family life. 
However, I hadn't ever thought that I'd also become a co-founder of a lingerie company, as well as a lingerie model in my 50s! Yes, in May 2021, we launched our New Category lingerie brand The Skarlette.
What was your motivation behind Skarlette Lingerie?
I had a mastectomy when cancer returned. Reconstruction with implants or a flap wasn't possible due to the extent of tissue to be removed and my previous radiotherapy. I wore a prosthetic (false) boob in my bra to even my chest up. However, I needed a preventative mastectomy on the other side and I asked for it to look the same as my original mastectomy. I have later learned that my surgeons had performed Aesthetic Flat Closure – I was lucky. I didn't like wearing prosthetics though. It didn't happen overnight, but I learned to embrace the body that had survived the previous few years, and learned to love myself for who I was. I decided to be flat and not to feel ashamed or embarrassed. It's a real bonus not needing to wear a bra, but I quickly discovered, that if I chose to wear a bra, I couldn't find anything attractive and comfortable for my flat chest. I asked my friend Kate if she could make me one. That piece of lingerie became known as the Skarlette – the bralette for scars, designed by a flat woman for flat women. It made me feel incredibly empowered – I felt beautiful, strong, feminine, I felt valid and it was important to share this feeling and include all other flat chested people, and give them the opportunity to feel the same.
What does the future look like for Skarlette?
We hadn't anticipated international customers from the get go, but that's what we achieved online. Our vision is to see Skarlette available in stores and lingerie boutiques in the UK and abroad, and following an exhibition last week, we have our first order to be stocked in a boutique down south! We want more of that. We are launching our Skarlette swimwear very soon and that's really exciting. We have much more, with our ultimate goal of having our own Skarlette factory in the UK to manufacture the full range that we have a mission to provide.
What would be your advice to other women?
As a passionate ambassador for Prevent Breast Cancer, I urge all people to get to know their normal. To check their chests, breasts, armpits, every month. Any changes, anything unusual, be your own best friend and see a doctor. Nobody wants to really face breast cancer, but early detection is what will save lives, burying your head won't. Women of screening age, please take up your offer, this is so important. We're privileged to have this service in our country, and yes, there are backlogs due to the impact of covid, but I can't emphasise how important it could be for any one woman reading this.
For those women going through treatment, or supporting others, come and join the Skarlette family. We're building a community of support and positivity, we engage frequently with our customers and social media followers, I'm also happy to chat on the phone, as I often do when women are newly diagnosed or are facing difficult decisions re surgery, or struggling with their altered body image. You really are Never Alone, that's my biggest message. Talking, listening, sharing… very powerful in the whole process through to recovery and beyond. It's my biggest support.
Lysha Holmes
Sober warrior, solo parent to two teenage daughters, staunch supporter of fellow peri menopausal women. Founder of 
Qui Recruitment
 (2005), Podcast host of 
The Recruiters Recruitment Podcast
 (since 2020), Mental Health 1
st
 Aider, Well being advocate. Recruitment evangelist 🙂 
What was your motivation to start QUI Recruitment?
I launched Qui Recruitment in 2005 having had my 1st child and unable to work flexibly, I decided to set up my own company so I could achieve work life harmony (which was and is hard!) I Also saw a gap in the rec2rec market (which means we recruit for the recruitment indsutry) in that noone was putting the candidate at the forefront of the search. And we set out to change the perception of recruitment by always working with integrity. These are the values which still drive Qui to this day- Quality in everything we do, Urgency in You and Integrity always. 
What does the future look like for QUI?
I intend to continue to educate the recruitment industry by hiring the best diverse talent, to ensure we all find harmony in whatever our mission is. I hope to hire someone in the future to focus on the enormous international market. And for the podcast to be able to host LIVE in real life events too.
What would be your advice to other women?
My advice to every single woman reading this; true contentment comes from being able to look at yourself in the mirror and truly loving yourself back. Look at your physical features and love what you see; get to know your own mind. Embrace your diversity. Love your foibles and eccentricities. Praise yourself in the way you would someone else. Shower yourself with self love and care before and above anyone else.
Once you really truly can look at yourself and feel love and admiration, then go and spread this message to each other. Raise others up, even if they try to knock you down. Carve your own path in life; dont covet what someone else has. Learn to say no more and mean it. Dont beat yourself up over mistakes you have made. Be kind to yourself the most and always be true. Trust your gut, it wont ever let you down. 
HUGE thanks to Heather and Lysha for sharing their inspirational stories with us. We're so lucky to work with such amazing women!  
---
1 comment
---
---