Wedding gifts we loved – from real married couples!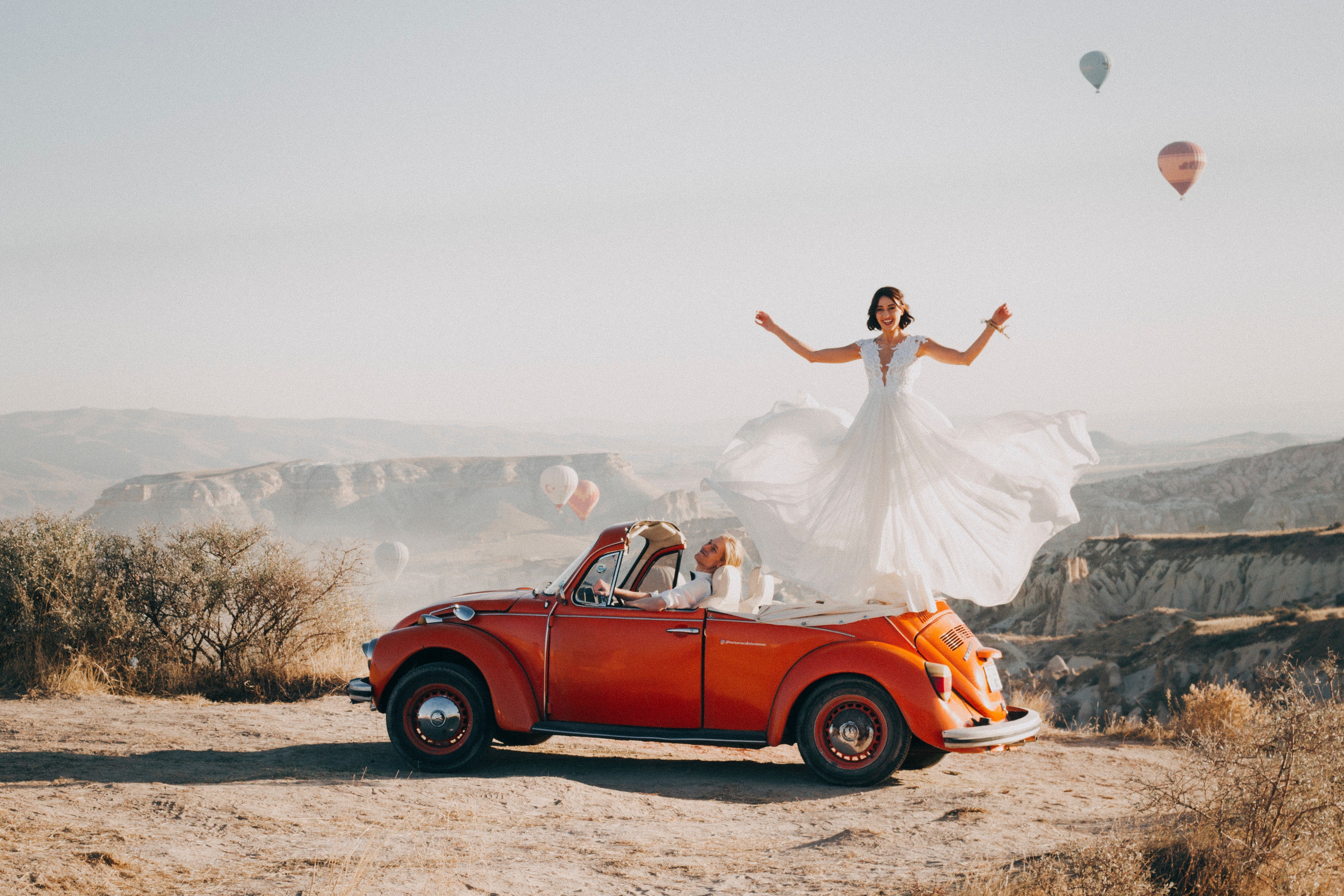 We asked some lovely married couples for their honest opinions on wedding gifts - here's what they told us...
"People were just so generous; we were given a lot of cash towards our honeymoon which we never expected or asked for. It made us feel very loved and looked after." - Sam
A lot of couples are speaking up about what they really want and sometimes that is just cold hard cash! But if you're giving couples a cash injection for their honeymoon, why not buy them a luxury travel voucher – the lovely ladies at Paper Plane Travel have all the contacts to be able to find some really cool adventures for the newlyweds.
"We got a lovely set of personalised mugs with our married names on – even one for our little girl! That was really thoughtful." - Ellie
There's nothing nicer than seeing your new name in real life, we have lots of fantastic personalised gifts including etched mugs, phone cases and prints.
(Sam & Ellie on their Wedding day)
"My Husband Andy gave me a beautiful box with a camera and antique watch inside. It was just so thoughtful, pieces I'll treasure forever." – Katie
We source gorgeous goods from incredible crafters across the UK, from vintage rings and engraved watches to life story watercolours. If you'd like to find seriously thoughtful gifts we have lots for you to choose from.
"We really were grateful for any gifts we got, though we received a really expensive bottle of champagne – which neither of us drink!" – Andy
It's important to think before you buy – especially in a world where 1 in 5 gifts end up in landfill (shocking we know!). Why not try using our gift matcher? We'll ask you a couple of questions about the lucky couple, then come up with some brilliant ideas for you based on what they really like! Try it here.
(Andy & Katie on their honeymoon in Istanbul)
"We had to rearrange our wedding 5 times due to Covid. One of the most thoughtful gifts we received was a painting of our wedding venue with all 5 of our wedding dates at the bottom – the 4 cancelled dates were crossed out and the actual date of our wedding was circled. It was so thoughtful and acknowledged how hard it had been to finally get to the day when we did walk down the aisle and what an achievement it was. Our friend had even gone out of her way to go to the venue to take a photo for the artist to work from, it just meant so much." – Gee
We have some wonderful artists at needi who we work closely with to create bespoke pieces. Whether watercolour or acrylic, hand drawn or even digital – we can help you find the right design to suit the newlyweds style!
(Sam & Gee on their Wedding day)
"We had a destination wedding in Scotland so of course we didn't expect any gifts, friends and family did make some donations towards our honeymoon which was lovely. One really thoughtful person got us a beautiful wooden crate with our surname on and filled it with gifts along with a tag to explain what each one was for. It was very sweet and so lovely to see my new surname in writing!" – Laura
This personalised grapevine crate makes a lovely keepsake and incudes a ready to plant white and red grapevine. Truly a gift that the happy couple will enjoy for years. You could even add some extra little gifts like this wine tasting voucher, a year of dates or this beautiful garden dibber – perfect for planting their new vines!
(Chris and Laura on their Wedding day)
We have a lovely collection of Wedding Gifts right here but if you would like some extra help, try out our Gift Matcher – we have experts that will help you find the perfect present for the big day.
---