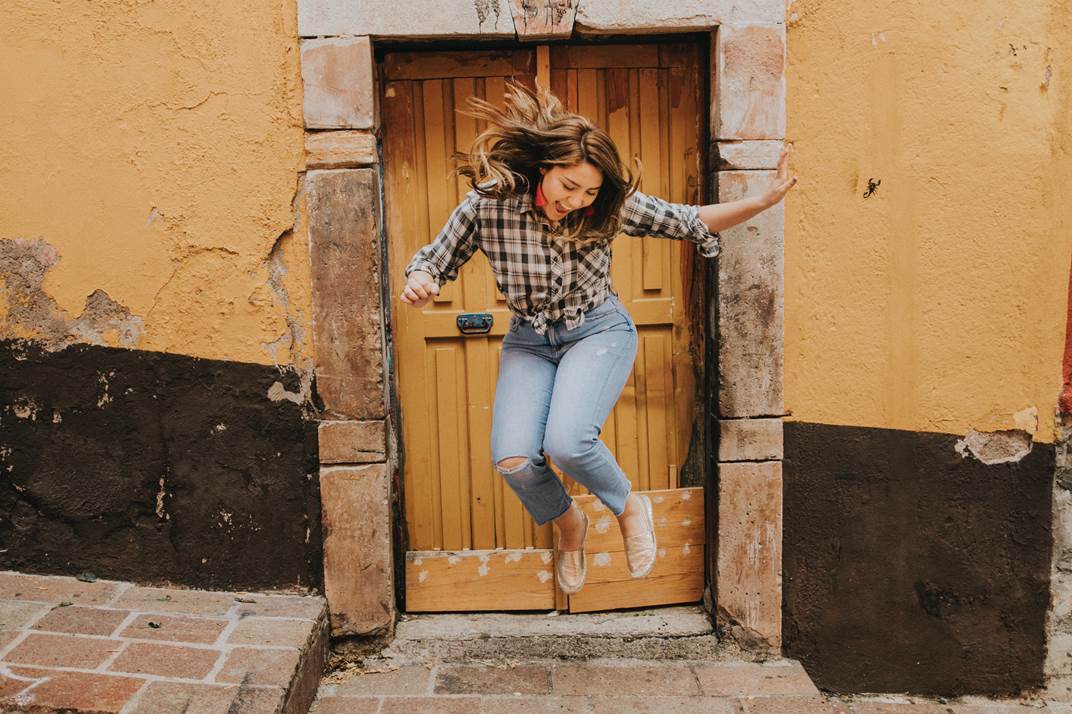 You don't have to post an inspirational quote, read daily affirmations or raise your hands up to the sky and scream THANK YOU LIFE!! To be positive. Just thinking positively can have a really great impact on your life. In fact, Mayo Clinic research shows a positive attitude, can actually reduce stress, increase your life span and increase your resistance to illness among many other wonderful benefits.

Fancy living a happier, healthier and longer life? Here are our favourite gifts to give to yourself (or someone you love) to complement a positive mindset.

Try a moment of Mindfulness…

Our wonderful Merchant Kareen of Calmify is a mindfulness teacher with serious positive energy! Not only will you learn how to be more present, inquisitive and calm, you'll find out how to give back to yourself. See Kareen's fantastic range of sessions here.
Move your body…

We all know that moving your body makes you feel good. But getting up off the sofa to do it? It can be a little tougher than we'd like to admit. Treat yourself to a fresh new fit. These fun and cosy jumpers are perfect for a lovely long walk out in nature. Stick your phone on silent, head out into the world and enjoy the moment!

Love yourself…

When was the last time you gave yourself some time just for you? When did you last spoil yourself? A facial, a pedicure, a massage. Those sound like decadent gifts but they're actually important ways of caring for yourself. They'll make you feel beautiful and when you feel beautiful. that radiates out in beams of positivity. You could even treat a friend as well as yourself with this wonderful mani pedi treat for two. Tricky to leave the house? This spa break in a box is just the thing.
Write it down…

This forward thinking journal is no ordinary notebook. Using questions that explore your current feelings, your hopes and dreams for the future and so much more - you'll really start to understand yourself on a deeper level. I have this journal myself and it's absolutely wonderful. Challenging, thought provoking and well researched, it makes a great gift for anyone that wishes to explore a more positive mindset.

We love spreading positivity through great gifting and via our community online. Join us @needigifts on all socials, we'd love to connect with you and spread more positivity across the UK!
---