Gift ideas for people who love adventure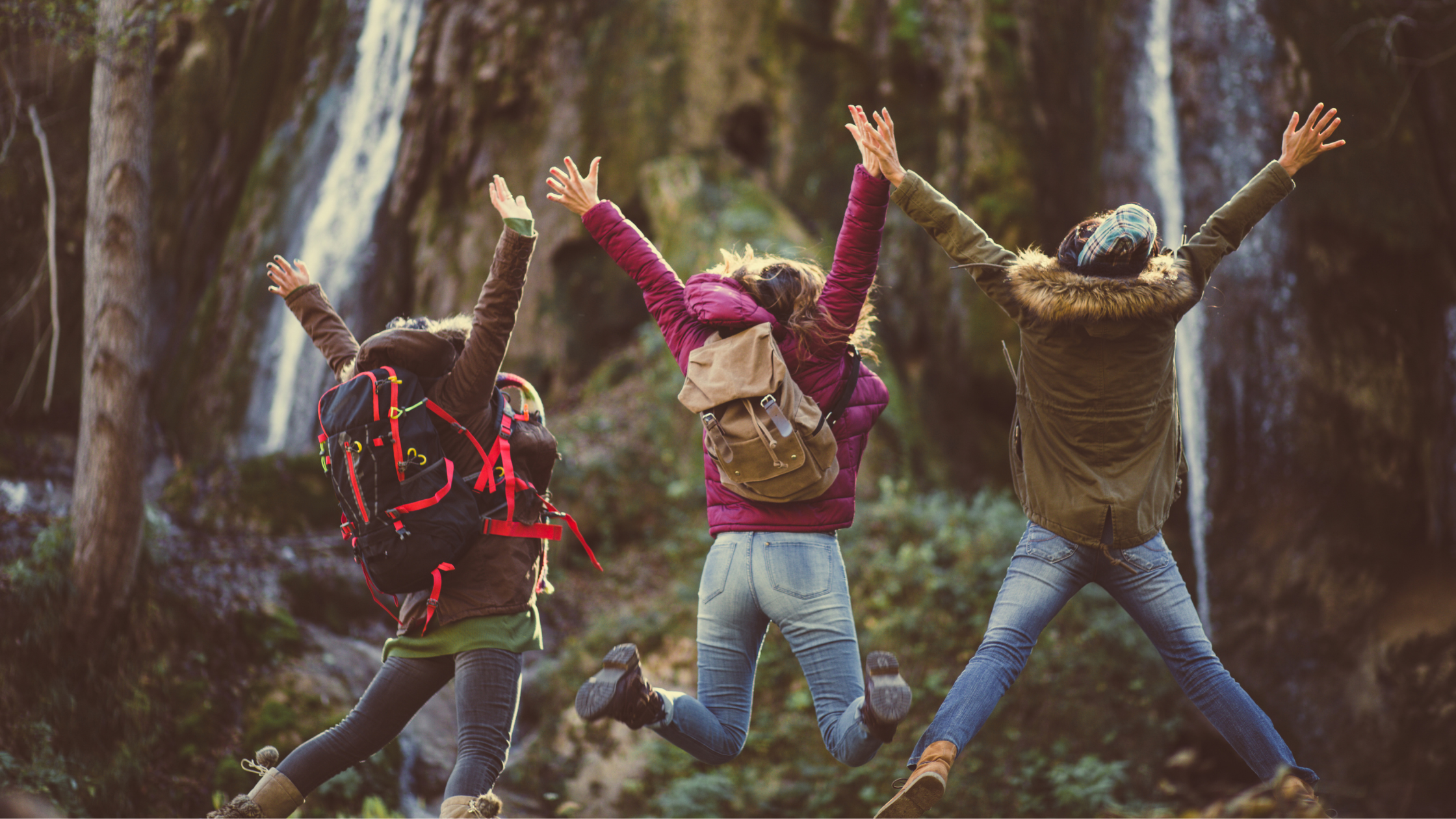 Adventure: An unusual and exciting or daring experience.
We all have that one person in our lives who suggest in the group/family chat about heading out for Sunday lunch, but you must walk 5 miles to get there (we all know it's worth it, but sometimes it seems just a bit too much effort for a Sunday), and who's Instagram account is full of adventurous stories and epic photos of them doing something exciting and different every chance they get.
So, when it comes to buying them a present where do you even begin? You know that a generic gift set really isn't going to cut it. If you're stuck for ideas on that perfect gift, look no further, we have picked out the some of the best ideas for those adventure lovers!
The Unusual:
School bus break – Send them off to the beautiful Lincolnshire countryside for a peaceful stay in a unique stationary American school bus. Blue Sky Hideaway have even kept the driver's seat intact so they can get a fantastic selfie.
Foraging and Feast experience – This back to nature experience is a true adventure for both the mind and body. Over the course of 6 hours, they will harvest a range of wild ingredients and cook a wild food 3 course lunch (vegan friendly) – talk about channelling their inner Bear Grylls.
Gin Safari – Okay, so there might not be any wild animals included in the tour, but this 3.5-hour bicycle safari of London is one not to be missed. While exploring the pretty residential streets of Southwark and Bermondsey, home of Oliver Twist and Fagin's Den, your adventurer will discover London through the story of gin from the 18th century to the present day. All while sampling different and delicious gins that will help bring the story to life.
London spy walking tour – What screams adventure more than a bit of espionage? This 2-hour walking tour of London opens up a world full of surprising secrets and super-smart spies. The tour is filled with stories of heroic deeds and dastardly actions - you'll never view London in the same way again.
The Exciting:
Around the world cookery class - This online evening cookery class brings the adventure to their home. Over 1.5-hours they will cook in their own kitchen where via Zoom they will be guided by KitchenJoy and cook up three delicious dishes. This gift will take their taste buds on an adventure of their own.
Paddle boarding -  Paddle boarding or SUP as it's officially known is usually on most adventurers' bucket list, as it offers a unique way of viewing the everyday. This tour of London's Regent's Canal and the surrounding area is exactly that; starting out at Camden Market, this 1.5-hour lesson includes instruction and the tour, which travels through Primrose Hill, past the iconic Feng Shang Princess floating Chinese restaurant, London Zoo and goes through part of Regent's Park.
Vespucci Adventures hiking maps - Heading out into the great outdoors, switching off and tuning in to the world around you is often just what someone needs, and these hiking maps offer exactly that. All routes are easily accessible starting and finishing at a train station; the packs come with a physical map (and digital back-up copy), showing points of interest, pubs, and pit-stops. There are a variety of routes to choose from all around the UK. and each hike offers stunning views and are all dog friendly.
Luxury travel voucher - Many of us have a bucket list of dream destinations and for those that love adventure the list is probably extremely long. So why not help them on their way to visit Machu Picchu or that road trip around Australia that they have been talking about for years with a travel voucher. Just make sure they bring you back a t-shirt!
The Daring:
Experience days – Stepping out of their comfort zone is something that those who love adventure crave to do, and with an experience day they can definitely do that! Our team of expert gift finders, can find daring days out, including:
- Hot Air Balloon rides
- Driving Experiences
- Bungee Jumping
- Ziplining… in fact, the list is pretty endless with what they can come up with. Chat to one of our Gift Finders using the chat function now (bottom right corner).
The Mini Adventurer:
Treasure map – A treasure map – now that sounds like an awesome adventure! Growing up we all loved stories of pirates and buried treasure, so why not add some fun to a birthday outing in and around one of the many cities and towns across the UK. These hand-drawn maps highlight various landmarks and with the aid of visual clues help children find treasures along the way. We can't guarantee that you'll find gold, but it will be a present to remember.
Space Adventure Box – This is an "out of this world" adventure teaching children all about the solar system - in a fun way. The astronaut kit comes in a cool suitcase with a mission logbook, astronaut passport, astronaut in training wristband and a large map of the solar system. They will follow Atlas and Geo as they visit all the planets and even the moon. They might even meet an alien friend on their travels. 3, 2, 1, Blast off!
Learn to Skateboard – Okay, so this one isn't just for the mini adventurer, young and "old" can slip on some Vans and grab a board to enjoy a private skateboarding lesson. During this one-hour lesson they will be learning 'The Cornerstone Skills' - the correct way to stand on a board, the push and the carve, before moving onto more advanced manoeuvres - Kick Turns anybody?
The Practical:
Travel journal - For anyone heading off on an adventure, this is the perfect accessory, a personalised travel journal with their name and destination map printed on the front. Ideal for recording all those unforgettable moments.
Personalised travel wallet – Adventurers love to travel but aren't always the most organised… so this personalised leather travel wallet is the flawless companion. It's made from butter soft tan leather and is RFID protected, so not only will it keep them organised, but their personal data protected as well.
Futliit LED backpack – This is probably our number one practical present. It's ideal for anyone who walks or cycles in the dark and needs to be seen - it's also fantastic for school kids, as we come into the winter months. The bag features 2 bright white LED light strips giving them loads of lighting options (2 flashing modes, steady-on and off), along with reflective panels for that extra layer of visibility.
Telescopic toasting fork – For anyone who loves camping or sitting around their fire pit at home, this makes a wonderful present. It's a toasting fork which condenses down into a short wooden handle and when opened allows you to toast your marshmallows, crumpets, or sausages over the fire without burning your fingers – winner! The wooden handle can also be personalised with up to 50 characters.
Hopefully we have given you some perfect inspiration, but if something hasn't jumped out at you, or you want a similar experience in a different location, try out our Gift Finder – we have experts that will help you find the perfect presents for all occasions.
Happy gifting!
---