10 Perfect Gifts For The Amazing Women In Your Life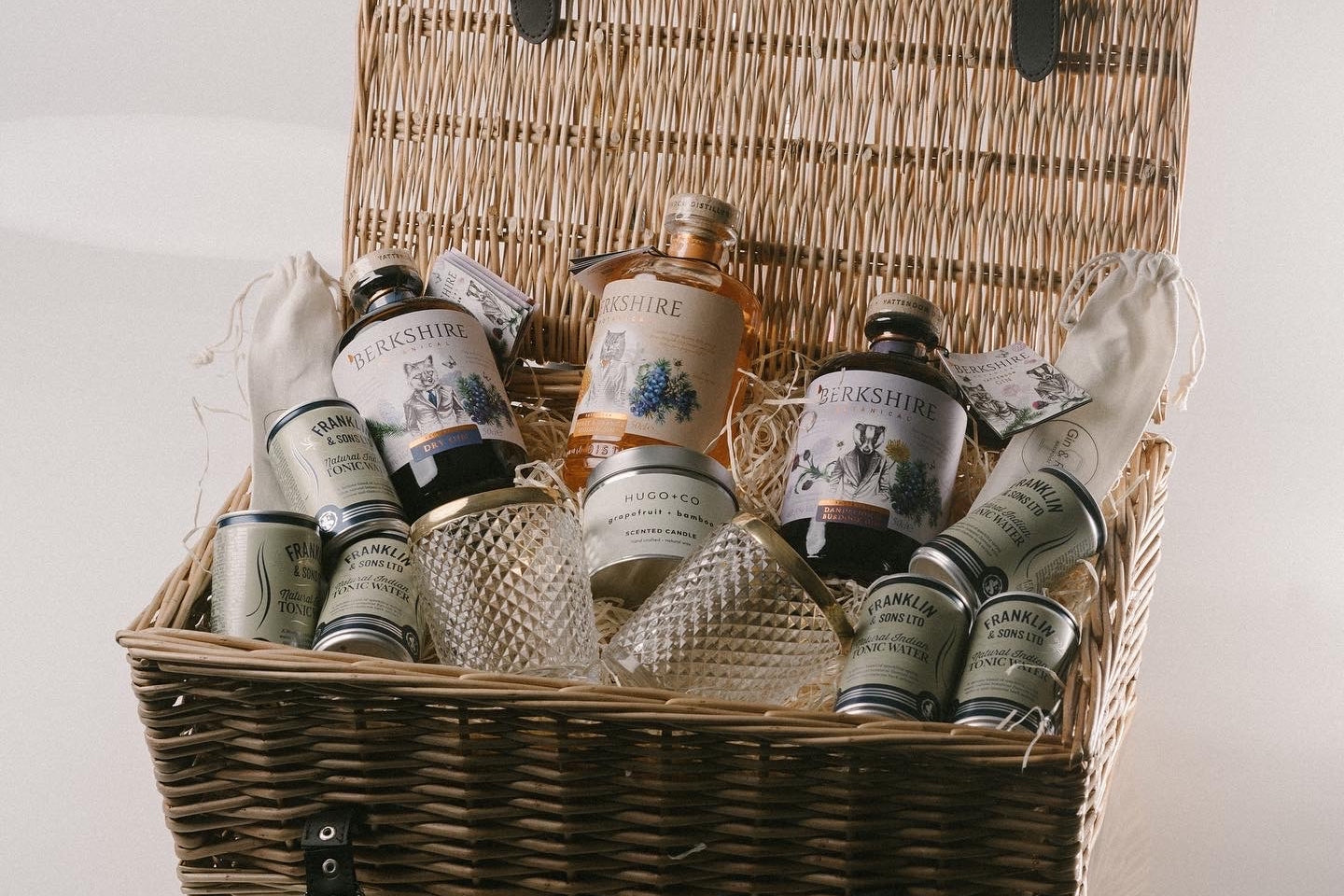 HOLD UP! Before you skip to the list, take a second to think about the lady you're buying for. How do you want her to feel when she opens her gift from you? Excited? Loved? Valued? Entertained? Keep that in mind as you read on and the right gift should jump right off the page (well, screen). 
We love multiple gifts, just FYI.
1. Jewellery
I know you're thinking it's an obvious one, but hear me out! Precious metals are pretty much always a guaranteed winner – but don't just go to a high street jeweller. We have a handpicked selection of independent British jewellers, with stunning collections including vintage rings, raw diamonds and personalised pieces. 
Pro tip: If you're struggling to choose an item of jewellery, imagine where you'd like her to wear it. Out to dinner? Fancy earrings. On the school run? A bracelet inscribed with her kids handwriting. Off travelling? A fidget necklace to calm any nerves.
2. Photo Gifts
We're in the digital age now and while that is extremely convenient, it does mean that all of our photos post-2001 tend to be trapped inside an electrical item. RELEASE THE MEMORIES! Whether it's a recent trip, a new baby or the highlights of the last decade, a beautiful collection of photographs on a bespoke peg board is sure to tug at the heartstrings. And if you don't think an that's her thing, we have lots of other photo gifts to choose from; visit our online store for more amazing present ideas.
3. Experiences
If there's something that tops a physical gift, it's the gift of time. More specifically, time together! Delight her with something from our quirky range of experiences, like 'Bond for a Day' for aspiring spies, an East London 'wine walk' (which I will assume gets more challenging as the evening wears on), stand up paddle boarding, art classes, cheese tours – the list goes on!  Don't fancy leaving the house? We even have experiences you can do from the comfort of your own home, like paper flower making, online gin tasting (don't worry, the gin is real) and donut baking. Oh, and the best thing about experience gifts? It's a gift for you too!
4. Food
I'm not saying that food is the best gift you can give but if anyone I know is reading this, just know that if you buy me food, I will love you forever. Gooey brownies topped with crunchy biscuits, mammoth cookies crammed with chocolate chips, red velvet cupcakes topped with cream cheese frosting… oh my. 
Wait, what were we talking about? Oh yeah, gifts. Well, you can order all of those treats and more, to her door! Don't forget to make sure you're there to stick the kettle on and pinch a few snacks for yourself!
Don't worry if she's salty over sweet, we have savoury food gifts too, including pies in the post, full grazing platters and cheese boards. 
5. A holiday
We're officially in the age of the 'Staycation' thanks to the virus (I can't bring myself to say the name). Let's face it, it's a bit of a faff going abroad at the moment. So, why not treat her to a little holiday on our beautiful British isles? Sleep in an old American school bus in Lincolnshire, glamp it up in an adorable pod or get luxurious in a vegan BnB up in the Yorkshire Dales. She. Will. Love. It.
6. Ongoing gifts
How about a present that lasts days, weeks or even a full year?  We have '7 days of friendship' – a new gift for every day of the week, including jewellery, coffee, socks and sweets. We have food subscriptions such as spice blends to up her cooking game, or go for a full 'Year of Dates' which gives you an activity to do together for every month of the year!
Her gift reaction last year: 'Oh… wow.' Her gift reaction this year: 'OH WOW!'. 
7. A Painting
Commission a piece of art for your favourite lady! Not only is a painting a really thoughtful one of a kind gift, big presents are also REALLY EXCITING to open. Choose a favourite photo for inspiration or just give one of our artists an idea and let them go wild with creativity. She'll be absolutely stunned and you'll be able to bask in the glow of your genius gift.
8. Drinks
Gin, Rum, Champagne, Cocktails, Prosecco, Beer, Vodka. Right, that's my shopping list done. 
Oh and if she likes a little tipple, how about a drink related present? We have hampers filled with artisan gin, personalised champagne and even a craft beer club amongst our ranks of amazing merchants, so you'll definitely be able to find something delicious for her. And yourself – you deserve a treat too!
9. Handmade
Forget random items hot glued inside a frame. Handmade gifts have moved on. Waaay on. We have merchants that will work with you to design a gift made especially for your wonderful wife/mom/boss/daughter (or all of them!) based on their personality and style. She'll love opening a present that's been made especially for her. Some of our current favourites include reclaimed wooden signs, bespoke etched glassware and custom posters, all created to order by our amazing merchants!
10. Home accessories
One for the home girls – if their house is their pride and joy, enhance it with some gifts she can enjoy in her space. How about a hand poured mandarin scented candle? A hand carved wooden sculpture? Or perhaps a bouquet of gorgeous dried flowers? The kind of gifts us girls lust after but never treat ourselves to (okay fine, it's because I spend all my money on food).

Are you still struggling to make a decision? Good. Wait, no, I didn't mean it like that! I meant that's okay - we can still help you find the perfect gift! Try our Ideas Generator for amazing present ideas for the lovely lady in your life. All you have to do is choose your favourite, sit back and enjoy her reaction. She'll be over the moon.
---
1 comment
---
---