Your guide to a flawless Christmas party!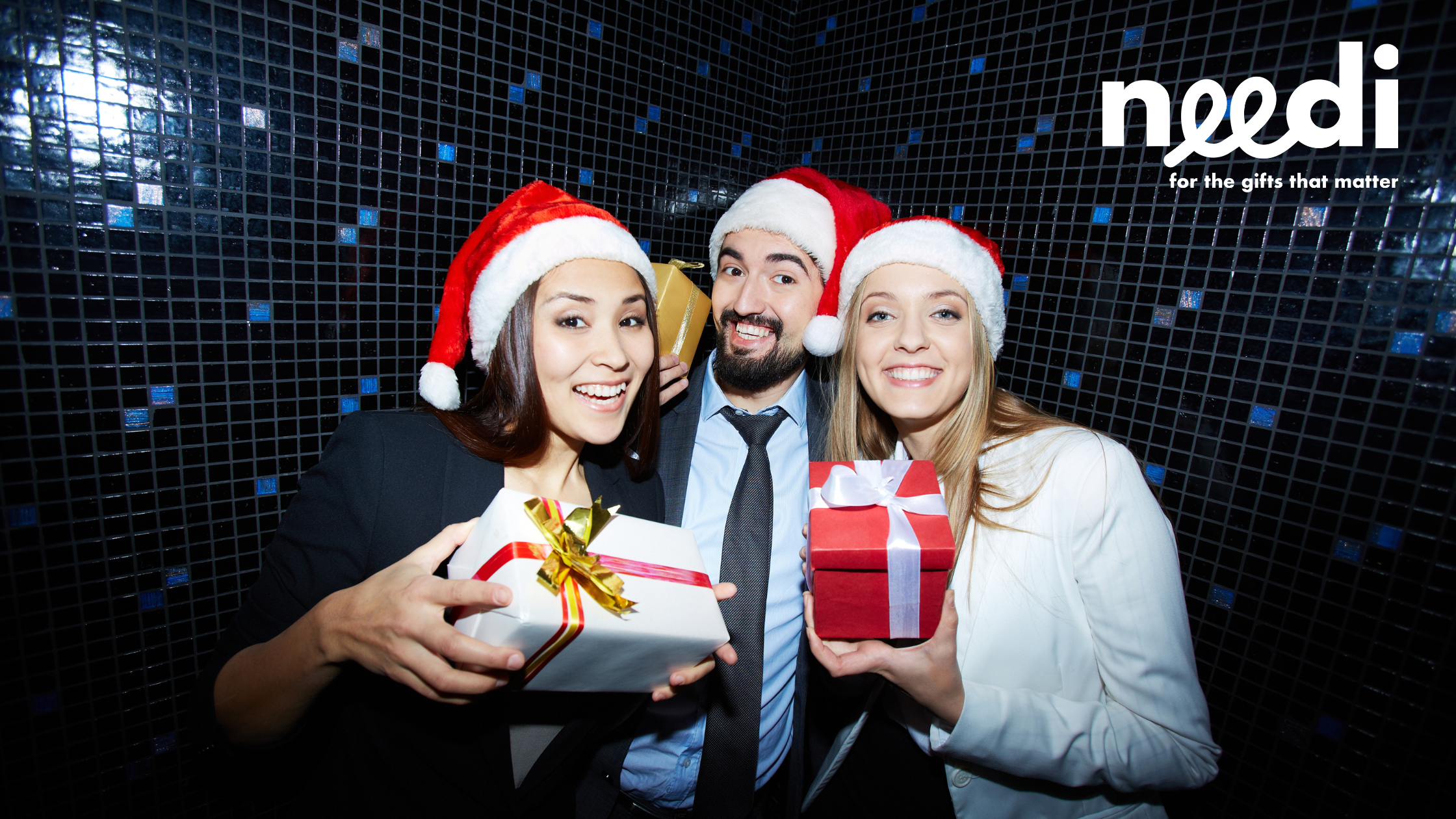 We know you've locked in the date and venue for your highly anticipated Christmas party – kudos to you! But hold on, there's a sleigh-load more to consider to ensure your festive gathering is the talk of the town. Fear not, merry party planner, because we've got a sack full of tips to make your yuletide extravaganza an absolute hit.
Swell swag bags: Picture this: your guests arrive, and in their eager hands, they find charming swag bags filled with holiday surprises. It's not just about gifts; it's the enchanting prelude to a fantastic celebration. We've got you covered with personalised swag bags that'll have your guests grinning from ear to ear.
Gift idea: Embroidered Retro Initials Boat Bag
Jingle bell décor: Deck the halls with style! Ensure your venue is adorned with festive décor that exudes the Christmas spirit. Twinkling lights, elegant wreaths, and maybe even a tastefully placed mistletoe for a touch of cheeky fun. It's the ambience that sets the jolly mood.
Gift idea: Handmade Sweet Treat Gingerbread Wreath
DJ Elf for the night: A party without music is like a snowman without a carrot nose – a bit lacklustre. Arrange for a lively DJ or a playlist that caters to everyone's musical tastes. A dance floor that's grooving to yuletide tunes? Now, that's what we call a rhythmically festive soirée!
Gift idea: Personalised Wooden Bluetooth Speaker
Naughty or nice games: Keep the merriment flowing with games that evoke hearty laughs. Whether it's a spirited round of Secret Santa, a hilarious White Elephant gift exchange, or a Christmas trivia challenge, these games turn your party into a barrel of jolly-good fun.
Gift idea: Custom Who? Board Game

Toasty treats and sips: Delight your guests with an array of delectable treats that warm their hearts and bellies. From savoury appetisers to festive cocktails and mocktails, ensure everyone's taste buds experience a Yule-tide sensation.
Gift idea: Cocktail Gift Set
Festive photo booth: Create unforgettable memories with a Christmas-themed photo booth. Santa hats, reindeer antlers, and funny signs – let your guests capture the joyous moments in style. The photos will serve as cherished souvenirs of a night well-celebrated.
Gift idea: Bespoke Wooden Photo Pegboard
Gift-ready moments: 'Tis the season of giving, after all. Enhance the party's magic by seamlessly incorporating gift exchanges. As the laughter and camaraderie fill the air, it's the perfect opportunity for guests to exchange heartfelt presents and create lasting connections.
Gift idea: A Year of Dates: Movie Edition
Ugly Jumper extravaganza: Encourage guests to embrace the tacky with an Ugly Christmas Jumper contest. The wackier, the better! Award prizes for the most creatively ghastly attire because nothing says Christmas like a jumper only an elf could love.
Gift idea: Personalised Hoodies, Jumpers and Sweaters
Father Christmas workshop corner: Set up a mini DIY crafting station where guests can unleash their inner elves. It's a delightful way to foster creativity and spread festive cheer, from decorating ornaments to creating custom Christmas cards.
Gift idea: Ceramic Painting Kit
Exit with enchantment: As the evening winds down, bid your guests farewell with a small token of appreciation. A charming ornament, a decadent treat, or a heartfelt note – a parting gesture that leaves them with warm memories and anticipation for next year's festivities.
Gift idea: Gold Nutcracker Christmas Tree Ornament
So, jingle all the way to a seamlessly executed Christmas party that leaves everyone in high spirits. And remember, if you need that extra sprinkle of holiday magic, our Gifting Elves are here to turn your event into an unforgettable gift-filled gala. After all, the season is all about sharing joy, laughter, and a little bit of reindeer mischief!
---