What kind of Mum is your Mum?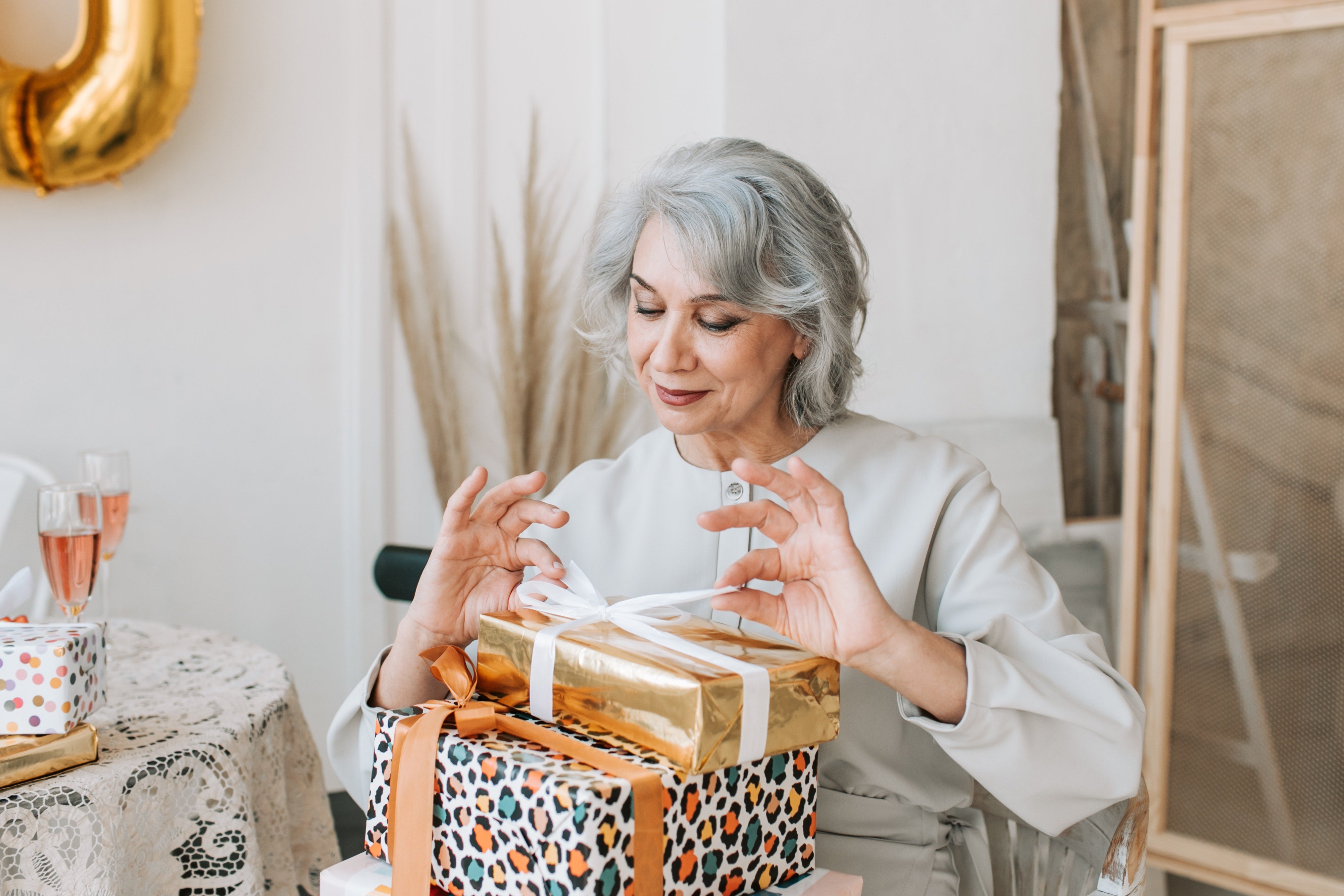 There are so many kinds of Mums out there. Sleepy Mums, cuddly Mums, step Mums, gym bunny Mums, stay at home Mums, foster Mums, Mammies, Aunties that are just like Mums, Ma's and many more I'm sure I've missed.
But don't worry because we've got gifts for all the marvelous Mothers out there.
The question is, which kind of Mum is yours?


The 'Deserves a break' Mum:
What could be a better gift than a housekeeper or cleaner, both a thoughtful and practical gift that would certainly make your Mum's life easier! I'm not a Mum and I would absolutely love this gift. (Just sayin' ☺)

The London loving Mum:
Take your favourite lady to our great capital city for the day and enjoy a guided bankside walk followed by cocktails and pancakes. If London isn't so convenient, you can always chat to our lovely gift specialist Lizzie – she'll find a fab day out for you closer to home. (hit the chat icon in the bottom corner)
One of the best gifts you can give is time together, so what could be a better Mother's Day treat than a cake and floral workshop where you can spend some real quality time celebrating and creating with your Mum. With the optional extra of prosecco and afternoon tea, this year Mum's day will be unforgettable.

If she'd rather stay closer to home, this minimalistic 3 piece paint by number kit is perfect. Making a great gift for someone who needs a little self care in their life, as it's a thoughtful and creative way to help them relax and unwind. If you'd like to paint together simply choose the option for two.



The 'I've got a story for you' Mum:
A beautiful coloured fabric and gold foil blocked gift journal for your Mum to capture and share her wonderful memories and stories.
Designed to make it easy for every mother to capture her life story and aspirations, each journal includes 60 thoughtful questions to inspire your mum to enjoy telling her story by describing the past, the present and thinking about the future.With space for accompanying photos and memorabilia alongside her handwritten memories, you'll love reading this for years to come.
These beautiful garden flower and butterfly themed biscuits are almost too good to eat. Almost. Buttery shortbread biscuits covered in creamy fondant with an extra large biscuit in the middle that says Happy Mother's day. All you need to do is make the tea.

If your Mumma prefers chocolate to biscuits, we also have these delicious handmade chunky chocolate bars. They're so tasty, you might want to order two because she will not want to share.
Jewellery is one of the most popular gifts out there (see our range here) but Mum's going to need a place to stash her precious jewels and we think this gorgeous agate stone jewellery box is just perfect.


The gin drinking Mum:
Surprise your Mamma with this luxurious personalised gin gift set. The set even includes a gorgeous gold rimmed glass so all you need to do is add the ice, queue up your mums favourite show and back slowly out of the room. She'll be in gin heaven.
Not a gin drinker? We've got lots more food and drink options right here.

The 'I've got small kids' Mum:
Mum's love spending time in the kitchen with their little ones and this yummy cookie mix makes it even easier to have a bake off this Mother's Day. The kids can do all the hard work and mum can curl up with a warm cookie and a cup of tea while they wash up!


The Manchester Mum:
Indulge in a delightful selection of homemade luxury treats & open sandwiches. Warm fruit scone, clotted cream, strawberry jam, chocolate brownie, victoria sponge, chocolate dipped strawberries & Pretzels. Prosecco, Miniature Milkshake & Yorkshire Tea or Coffee. This sparkling afternoon tea is available on a pre-booked basis 7 days a week in Greater Manchester.

Manchester a bit too far? Hit the chat button to speak with our gift specialist Lizzie – she can find an afternoon tea option closer to home.
Heartfelt and a whole lot more keepable than a card, this Handwriting Engraved Phone Case makes a wonderful gift! Featuring a stylish, durable design, and available in Pink, Beige, Mint, Grey, or Lilac so you're bound to find a shade she'll love.


If you didn't see anything right for your Momma in this list don't panic – we have a whole Mother's Day collection for you to peruse.
---