What is Islamic New Year, and how can you celebrate it in the workplace?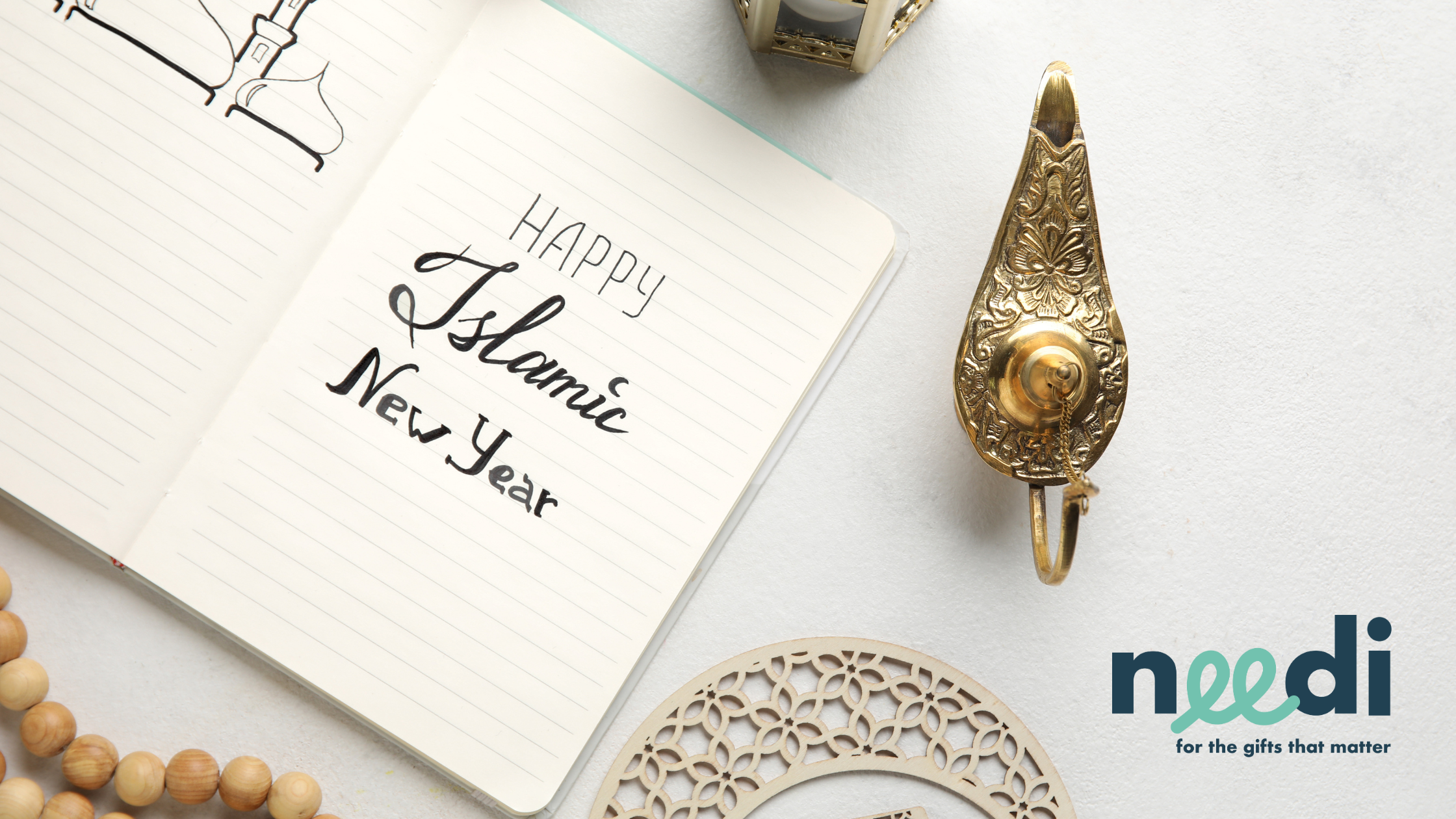 Islamic New Year, also known as Hijri New Year or Muharram, is a time of reflection, gratitude, and renewal for Muslims around the world.
It marks the migration of Prophet Muhammad from Mecca to Medina in 622 CE. The event, known as Hijra, not only signified a physical journey but also symbolized a spiritual transformation and the birth of the Islamic community.
When does Islamic New Year occur?
Islamic New Year follows the lunar calendar, making it a movable feast. While it doesn't fall on January 1st like its Gregorian counterpart, it still brings a fresh start in the first month of the Islamic calendar, called Muharram. This year (2023) it will be celebrated from the 18th to the 19th of July.
Celebrations: A Time for Reflection and Renewal
Islamic New Year is a time of spiritual contemplation and gratitude. Muslims take this opportunity to reflect on their past deeds, seek forgiveness, and make resolutions for personal growth. Some may engage in fasting, engage in extra prayers, or perform acts of charity to start the year on a positive note.
Unique Traditions and Festivities
While the celebration of Islamic New Year doesn't usually involve extravagant parties or fireworks, it is a solemn and significant occasion. Muslims gather in mosques for special prayers and sermons, where religious scholars enlighten the congregation about the significance of the Hijri New Year.
In some parts of the world, processions and parades are organized, with people carrying banners and flags inscribed with Islamic symbols. The atmosphere is filled with a sense of unity and hope as communities come together to commemorate this auspicious occasion.
Joyful Exchanges: Gift Giving during Islamic New Year
Gift giving plays a delightful role in the festivities of Islamic New Year, it's a great way to express love, appreciation, and good wishes. Here are a few popular gift ideas:
Books: Islamic literature, such as the Quran or books on Islamic history, theology, or spirituality, make thoughtful gifts that nourish the mind and soul.
Dates and Nuts: As dates hold a significant place in Islamic culture, gifting a box of delicious dates and a variety of nuts symbolizes abundance and blessings.
Islamic Art and Calligraphy: Beautiful calligraphic artworks featuring Quranic verses or the names of Allah and the Prophet Muhammad make for stunning and meaningful presents.
Fragrances: Perfumes and attar (concentrated oils) derived from natural sources are cherished gifts, enhancing one's personal aura and spirituality.
Islamic Apparel: Traditional Islamic clothing, such as modest hijabs or elegant prayer rugs, can be gifted to enhance one's connection with spirituality.
Celebrating together: Islamic New Year Gifts in the workplace
Acknowledging multi faith celebrations at work is a really lovely way to encourage conversations and inclusion. It can feel a little overwhelming if you've not given gifts before but we've got some great gifts that are perfect for a corporate Islamic New Year.
Homeworkers will be delighted to receive this lovely 'nuts and chocolate' letterbox hamper in the post. Beautifully wrapped in traditional parcel paper, with twine and ink stamps, this limited edition hamper has walnut crunch biscuits, smoked snacking almonds, Willie's milk and hazelnut and raisin chocolate, an oat and honey flapjack bar and sweet, caramelised cashews and cacao and orange cookie. (Don't worry, we're drooling too!)
The New Year is a great time for reflection and we love this journalling gift box. Including hand stamped biscuits, recycled pencils, tea and a beautiful journal. It really is the perfect gift for Islamic New Year.
Fresh flowers are always a fantastic way to celebrate all occasions and make your Islamic team members feel acknowledged at an important time in their religious calendar. We particularly like these hand tied peonies.
Islamic New Year is a time of reflection, gratitude, and renewed dedication to one's faith. As Muslims bid farewell to the past year and embark on a new journey, the celebrations are marked with prayers, contemplation, and acts of kindness. And while joyous exchanges of gifts add an extra sprinkle of delight to the occasion, the true essence of Islamic New Year lies in the opportunity it offers for personal growth and spiritual rejuvenation.
For more gift ideas, take a look at our full Islamic New Year gift collection or save yourself time and chat to an expert gift finder instead!
---