The perfect gifts for someone celebrating Islamic New Year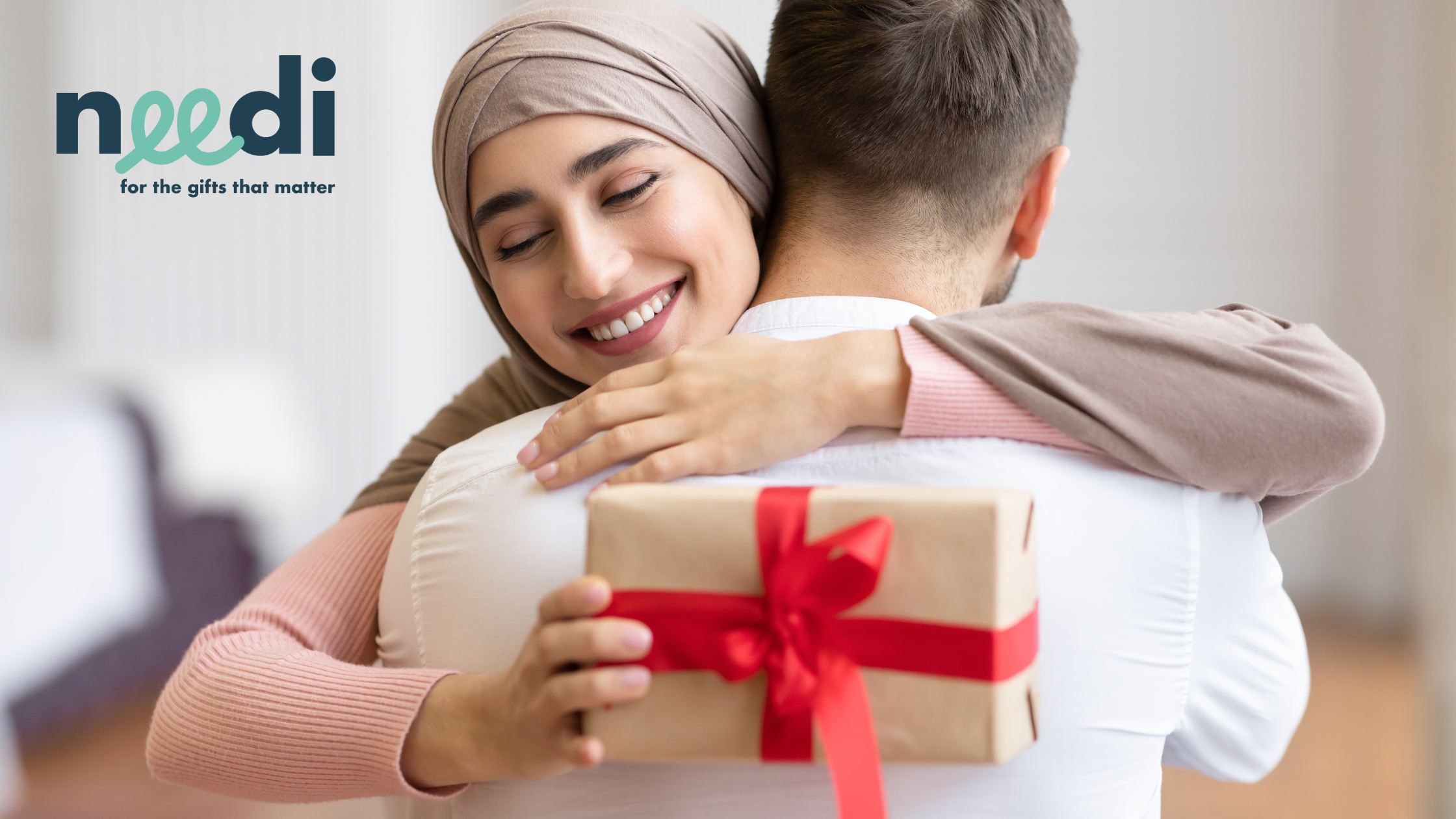 Giving New Year gifts makes for a lovely symbol of new beginnings. Whether you're gifting to a neighbour, colleague, loved on or yourself, there are lots of lovely gifts to give this Islamic New Year.
Books make a wonderful Islamic New Year gift. The Book Of Upside Down Thinking, is a magical collection of verse written in Morocco and inspired by traditional folk-tales and stories from the Near and Middle East, many dating back as far as the eleventh century.
Regardless of your beliefs, it's generally agreed upon that a New Year is a chance to re-assess what you want out of life. This Is Me: A Mindful, Autobiographical Journal, Mindfulness & Wellbeing is a guided journal that will help you on your way to self discovery.
Personalised Comic Book
Great for giving to kids, colleagues and partners. This is a fun way to reminisce on fun times shared together. You can add your own photos and captions to this brilliant personalised comic book - we made one about the history of needi recently and it was really easy and so much fun! 
We think this Personalised Wooden Book Keepsake Box is a genius New Year gift. Each year you could write down your hopes and dreams for the year ahead them read them back the following year. It would make a fantastic family tradition.
Nuts are a classic gift to give, these buttered brazil nuts are terrifically tasty and when ordered through needi you can even include a video message for free!
Talking of tasty treats, these Mosaic chocolates are sweet and simple. Perfect to send to your multi faith staff.
Art plays an important role in all faiths, for a truly special New Year gift you could commission a painting of a special place. It will truly be a one of a kind present that will be cherished and enjoyed for years to come.
If you'd prefer to be a bit more hands on, you could buy these fabulous mug painting kits for your family and adorn them with religious symbols and patterns – perfect for everyday use.
It's nice to feel your best during the festive period. We absolutely love this Sweet Shimmer Body Oil which has a subtle sweet coconut scent.
Spice up the new year with these lovely seasoning sets. You can choose from:
International Chilli Collection
Moroccan Spices
Indian Spices
World Spice & BBQ Rubs
African & Middle Eastern Spices
These lovely spice tins even come with a free recipe book so this makes a great gift for aspiring chefs.
Candlelight brings with it spirituality and a connection to the elements. These masculine soy wax candles smell utterly divine, filling your home with scents of ginger, wild cherry, lime, basil and mandarin or even tobacco and honey.
If you prefer to see the light more clearly, these transparent candles are a fabulous option. Including scents like Rustic Spice, Sweet Vanilla, Dark Amber, Citrus Garden and more.
If you're visiting friends and family it's nice to take something with you. If you're not the most confident baker or you're simply stretched for time, this chocolate cake mix in a jar is the one for you.
It's also a great kit for kids, so they can turn up to the party with their very own 'homemade' cake!
Dedicating your life to religion is a never ending commitment to a spiritual journey. That's why this infinity necklace makes the ideal present for Islamic New Year! Available in rose gold or sterling silver, this beautiful necklace will serve as a great symbol of everlasting love and dedication.
We know that everyone is different. That's why we love to learn more about who you're buying for to find tailored gifts for every occasion. Try out our gift finder to get more personalised ideas!
---