Stress-Free Holidays: Your Guide to Balancing Work and Home Life During Christmas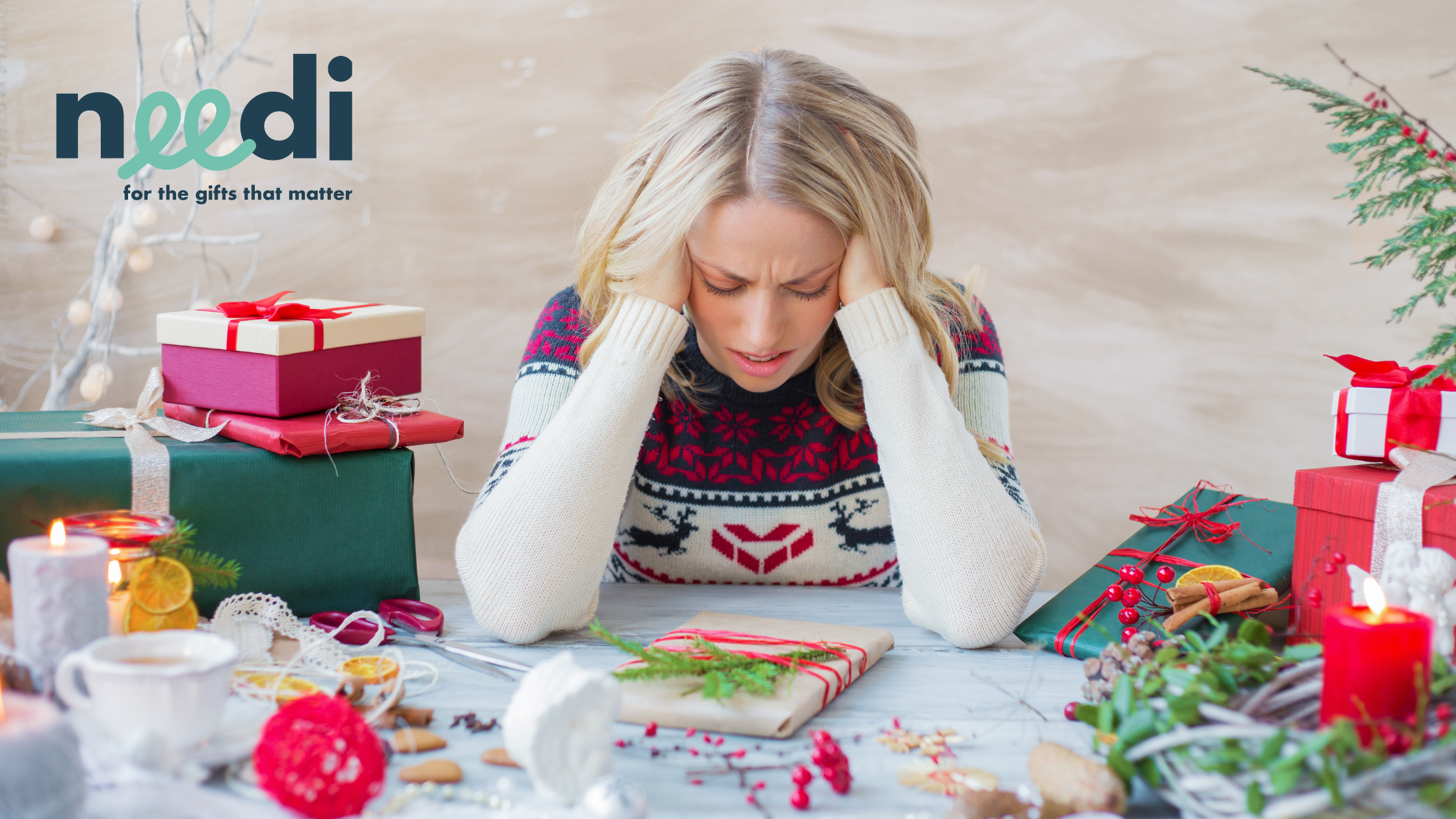 Ah, the festive season, the most magical time of the year! It's all about celebrations, joy, and spending quality moments with loved ones. But let's face it: amid the glitter and garlands, Christmas can get stressful. In fact, around 81% of people find it a tad overwhelming. There's that never-ending to-do list, the eleventh-hour shopping dashes, and party-planning madness. And if you're in charge of your company's Christmas celebrations and gifts on top of balancing work and home life, well, it can feel like a full-blown marathon.
But guess what? You can have a stress-free Christmas with a smidge of planning and the right kind of help…
Plan Ahead: 
To beat the holiday hustle, planning is your best friend. Create a to-do list that covers both work and home tasks. Set a reasonable budget for gifts and festive activities, and start early to ensure you're on top of your professional and personal commitments.
Gift Idea: Undated weekly planner - Great Things Ahead
Delegate and Share Responsibilities:
In both your personal and work life, think about passing the baton and sharing responsibilities. Encourage your colleagues, team members, or family to join in on the holiday preparations. At work, team up on projects to lighten the load, and at home, get everyone involved in decorating, cooking, and creating a sense of togetherness. The key takeaway: You don't have to tackle everything solo.
Gift Idea: Ceramic Decoration Personalisation Kit
Embrace Mindfulness and Self-Care:
Amidst the holiday hustle, don't forget to carve out moments just for you. Integrate mindfulness and self-care practices into your schedule. Whether it's a few minutes of meditation, deep breaths, or a daily stroll, these simple acts can do wonders for your well-being. At work, don't hesitate to take short breaks for a mental refresh. By prioritising self-care, you'll be better equipped to manage stress and keep that positive holiday spirit alive.
Gift Idea: Me Time Spa Kit
Unplug for a Digital Detox:
The ceaseless flurry of notifications and emails often adds to holiday stress. Grant yourself a digital detox by scheduling dedicated hours to disconnect from screens. This simple step, both at work and in your personal life, lets you fully immerse yourself in the present moment, escaping the grip of digital distractions.
Gift Idea: Blind Date with a Book and Snacks Hamper
Create Clear Work-Life Boundaries:
As the holiday season nears, establishing boundaries between work and personal life becomes vital. Communicate your availability for the Christmas period with your colleagues and clients. Share your designated times for disconnecting from work-related duties and ensure your work-life equilibrium is honoured during this festive season.
Gift Idea: Mindfulness Colouring Box
Connect and Share the Love:
The holiday season presents a perfect opportunity to connect with others and give back to your community. At work, think about orchestrating a charitable event or collaborating as a team for volunteering. In your personal life, consider engaging in acts of kindness, such as contributing to a charity or simply enjoying quality time with loved ones. Not only does giving back help alleviate stress, but it also fills your heart with fulfilment and joy.
Gift Idea: Traditional Afternoon Tea For Two*
*A percentage of the cost of this gift goes directly to the Make-A-Wish Foundation.


Craft Traditions:
Traditions can add a wonderful touch of structure and delight to the holiday season, whether you're at work or home. Be it a gingerbread-making competition with colleagues, enjoying classic movies with your family, or joining forces as a team to support a charitable cause, inventing your unique traditions can make the holiday season even more exceptional in your professional and personal life.
Gift Idea: DIY Bake and Build Gingerbread House Baking Kit
Explore needi's Gift Concierge Service: 
Picture a Christmas season where your gift-giving worries vanish, both for your office staff, team members, clients, and personal circles. With our free gifting concierge service, you can effortlessly select thoughtful, personalised gifts that align with your preferences and budget. We stand ready to take the reins, ensuring everyone on your list receives a memorable present. Moreover, by scheduling a meeting with us before the 15th of November, you'll enter our competition with a chance to win an exciting cocktail-making or art class for your team!
Gift Idea: Your Own Gifting PA


So, there you have it! This Christmas, you can indeed have it all – a festive, stress-free holiday season brimming with joy and relaxation while keeping that all-important work-life balance intact.

With smart planning, simplifying things, and a helping hand from needi's Gift Concierge Service, you can dial down that holiday stress. Make memories cherished by your team, family, and friends, both at work and in your personal life.
This year, let's make Christmas about what truly counts – treasuring the people you hold dear, embracing the joy of giving and nailing that harmonious work-life balance.
---