Kicking Easter off with the coolest shoes ever…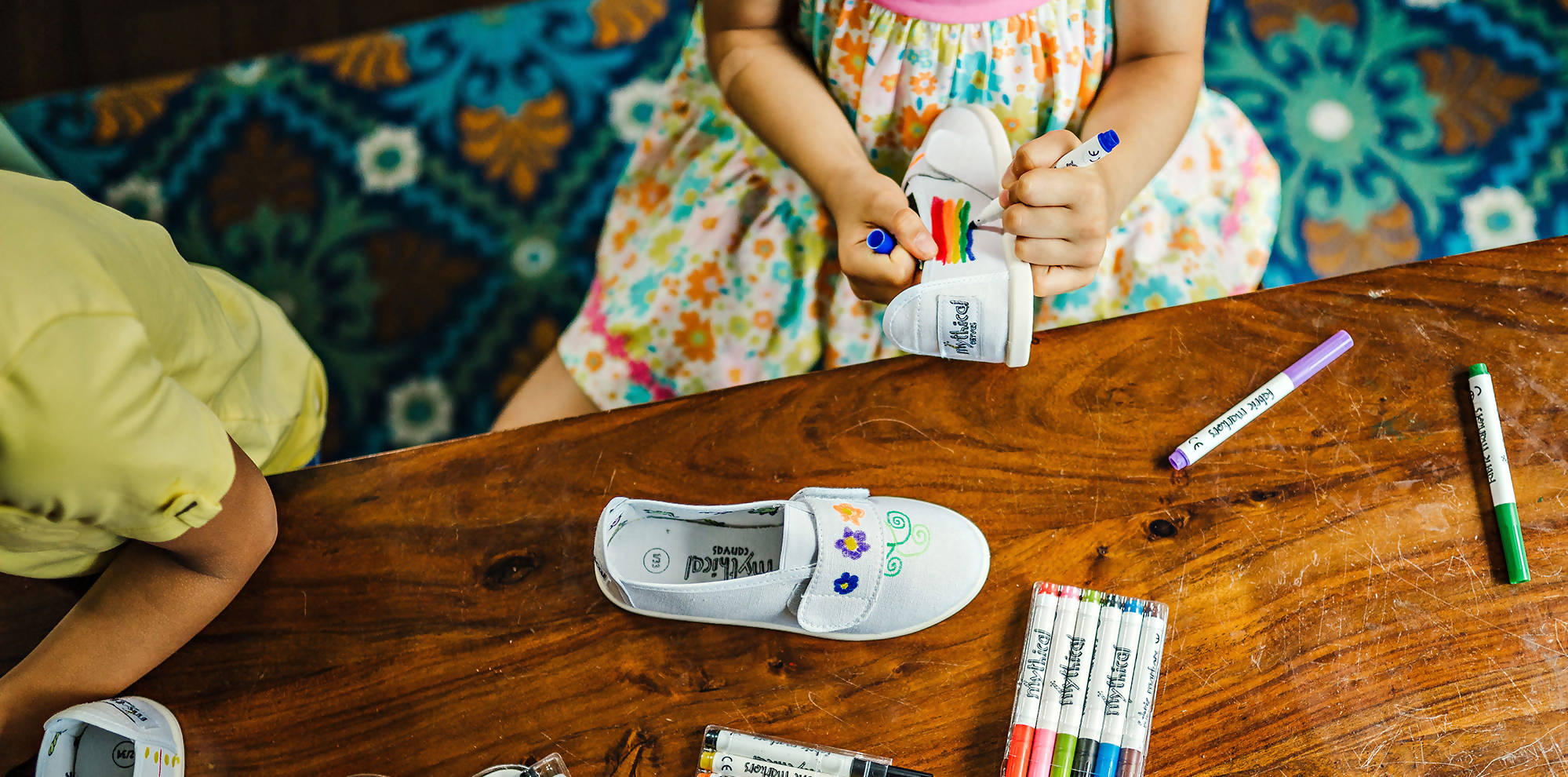 As a child, is there anything more exciting than school holidays? Especially the Easter holidays. The chocolate eggs, the sunshine and of course, not having to go to school!
However, after about four or five days, boredom starts to kick in. The novelty of no school and no timetable wears off. Studies actually show that around the 5-day mark, parents start to hear those 2 dreaded words… "I'm bored." 
We have some brilliant Easter gifts that include activities for the kids and we can't mention fantastic activity gifts without talking about Mythical Canvas. Blank canvas shoes that encourage your children to become their own fashion designer! 
David, founder of Mythical Canvas and primary school teacher was inspired at an early age by both his mother and his teachers growing up to think in imaginative ways. It was those teachers who told him: "There are no mistakes in art!" - a tagline his business uses with gusto. 
It's easy to worry about making mistakes and as adults we tend to strive for perfection (a fruitless endeavor) so giving our children the go ahead to freely create without worry is critical to their development. 
Mythical Canvas has devoted itself to helping kids channel their creativity into designing shoes - 10% of their sales even go toward providing art packs towards disadvantaged children. 
At Needi we strive to act not just as a marketplace but to deliver experiences through positivity, Mythical Canvas perfectly align with that aspiration. They're even offering to email activity sheets for free, which you can sign up for here.
So, if you're looking to keep your kids entertained while they develop their artistic talents or want to help support children to build confidence, Mythical Canvas plimsolls are the must have Easter holiday gift.
These lovely shoe packs come in 3 varieties, in childrens sizes 9-3.
 (Yes, we've asked them to develop some adult sizes ;-)
---