How to find happiness at work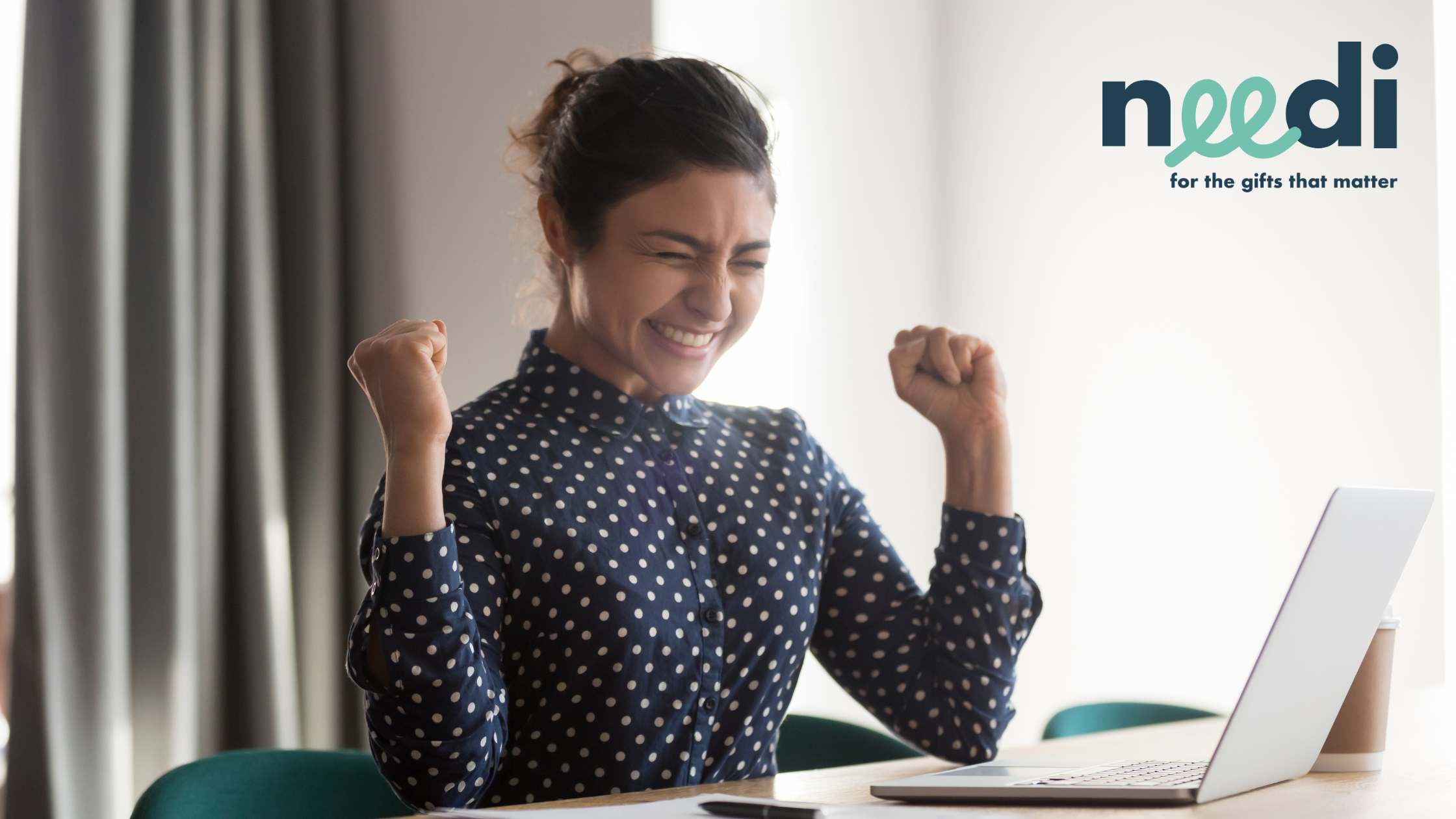 Did you know that happy employees are 13% more productive? According to Oxford University's Saïd Business School, finding your happy place at work can boost your efficiency and effectiveness! So, although the summer days might be fading, that doesn't mean the fun has to end at work. As we swap sun-kissed beaches for office desks, let's sprinkle a little happiness into our workdays.
Create a "Happy Corner": Spruce up your workspace with a pinch of personality and positivity! Add photos, motivational quotes, or even a fun desk plant to create your own little happy corner. 
Gift idea: Personalised Digital Portraits
Dress to Impress... Yourself! Who says you can't have fun with your work attire? Embrace Casual Fridays or add a splash of colour to your wardrobe. Dressing to impress yourself boosts confidence and brings a smile to your face!
Gift idea: Textured Tie and sock gift set
Coffee Break Laughs: Start a "Joke of the Day" tradition during coffee breaks. Share some light hearted laughter with your colleagues to brighten everyone's day.
Gift idea: Cards for Hilarity
Music Therapy: Get your happy vibes flowing with an office playlist or podcast that uplifts your spirits. Feel free to bust a move (subtly) while working. 
Gift idea: Personalised or branded bluetooth speaker
Sweet Treats for the Win: Treat yourself and your colleagues to occasional office sweets or healthy snacks to spread joy throughout the day. Who can resist a mid-afternoon pick-me-up?
Gift idea: Personalised and branded brownies
Mood-Boosting Meetings: Incorporate quick icebreaker games or trivia into meetings to kick-start the positive vibes. Learning fun facts about each other builds camaraderie and bonds the team. 
Gift idea: Affirmation cards
Mini Desk Exercises: Stretch those post-summer stiffness blues away with some discreet desk exercises. Shoulder rolls and desk push-ups count too!
Gift idea: Trigger point massage tool
Happy Hours (Yes, at Work!): End the week with a mini office "happy hour." Grab some mocktails, snacks, and play board games to unwind and have fun together.
Gift idea: Cocktail muddler
Happiness at work isn't just about feeling good; it's also linked to improved productivity and better overall well-being. So, take this opportunity to infuse your workplace with a bit of joy, laughter, and a sprinkle of sunshine. And together, we'll beat those post-summer blues and create a work environment that radiates happiness!
*Disclaimer: Side effects may include contagious laughter, increased positivity, and a brighter outlook on work and life.* 😉
---