Countdown to Christmas with Corporate Advent Calendars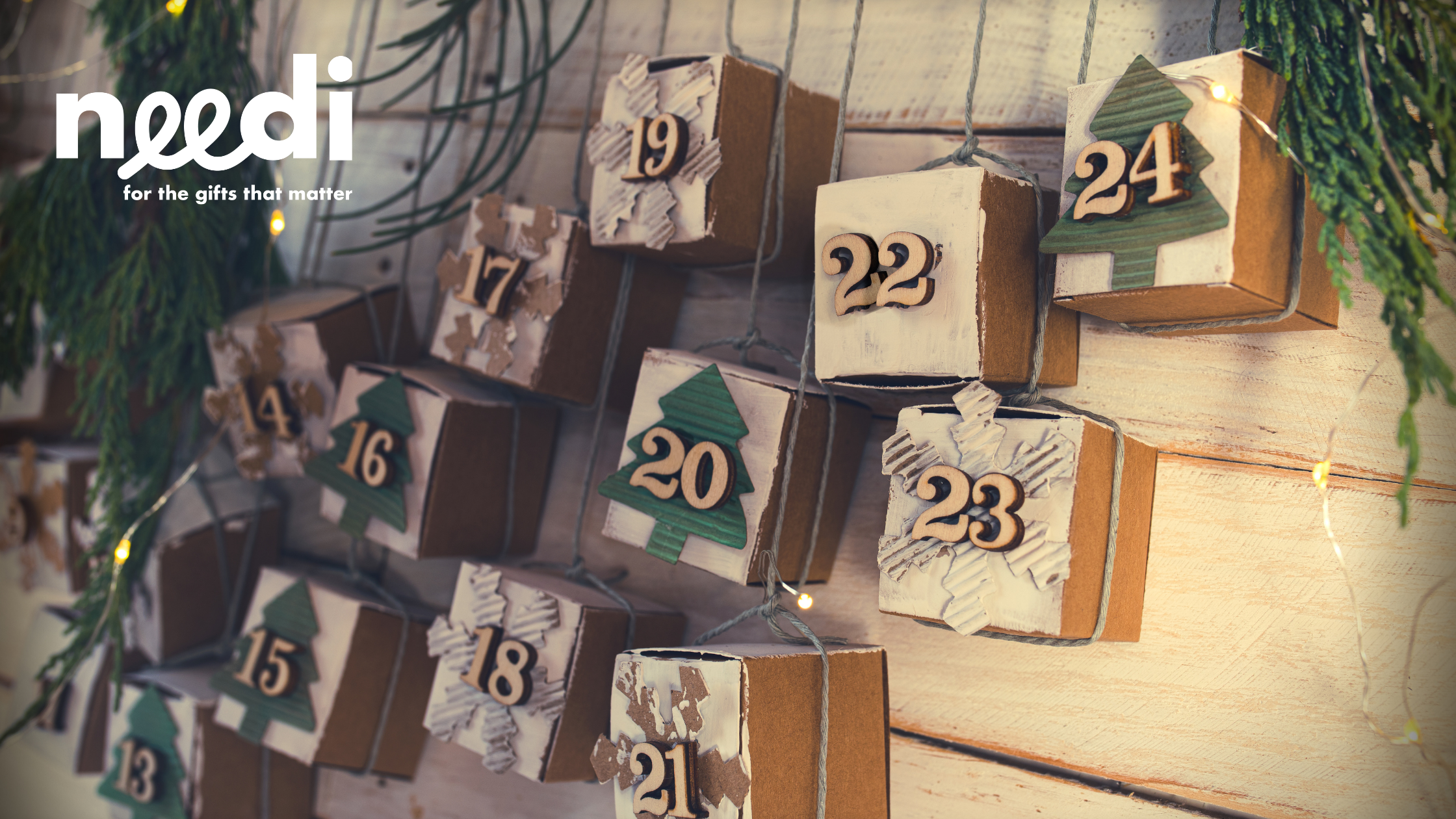 The countdown to Christmas is a magical time filled with anticipation, joy, and a touch of wonder. And what better way to embrace the festive spirit than with Advent calendars? These delightful calendars have become a beloved tradition, blending history, creativity, and a dash of sweet surprise, and they make wonderful gifts for your staff.
The Origins of Advent
The season of Advent has deep roots dating back to the fourth century and is celebrated by Christian churches worldwide. It officially commences on the Sunday closest to the feast day of St. Andrew the Apostle, which is the 30th of November, and continues for the following three Sundays. While the word "Advent" is a linguistic nod to its Latin origins, meaning "arrival." Originally, it was all about gearing up for the arrival of new Christians during the Feast of Epiphany in January. But as time flowed on, Advent gradually intertwined itself with Christmas, especially during the Middle Ages. Then fast forward to today, and most Advent calendars eagerly start the festive countdown on the 1st of December, leading us merrily through to Christmas Eve or Christmas Day. This practical choice ensures that the calendar remains consistent, as the length of the Advent season varies from year to year.
The rise of the Advent Calendar
The story of the Advent calendar we know and love today began in the 19th century when some imaginative German Protestants devised creative ways to count down the days until Christmas. Families would mark the days with chalk on walls, light candles, or even add bits of straw to Nativity cribs. Others went all out, unveiling a devotional image daily, laying the groundwork for the first handmade wooden Advent calendar in 1851.
As the early 1900s rolled in, newspapers and publishing companies enthusiastically hopped on the Advent calendar bandwagon, making this delightful tradition accessible to a broader audience. Yet, the game-changer was a German printer named Gerhard Lang, who drew inspiration from his DIY calendar. He introduced the first cardboard Advent calendar, featuring delightful little doors with hidden biblical images or verses. This ingenious concept took full form by the 1920s, shaping the Advent calendar as we know it today.
Then came the 1950s, when Advent calendars made their way to the UK and America, bringing a delightful twist - small gifts tucked behind those calendar doors. Now, counting down the days became even more exciting, with the prospect of discovering a toy or a piece of chocolate. Surprisingly, it wasn't until 1993 that the Cadbury chocolate advent calendar became a staple, relatively recently in the grand scheme of this festive tradition.
Today's Advent calendars have broken free from their religious origins. They come in all shapes and sizes, from traditional Nativity scenes to pop culture icons and offbeat themes like beauty products, craft beers, and gourmet chocolates. That daily dose of surprise and the thrill of a mini-treat have made Advent calendars a cherished holiday tradition for folks of all ages.
Advent Calendars are the perfect office gift:
Now, If you're wondering why Advent calendars are the perfect gifts for your staff, especially if you're not planning on buying individual Christmas presents, consider this:
A touch of thoughtfulness: Advent calendars show that you care. They offer daily surprises, creating a sense of delight and appreciation that lasts throughout the holiday season.
Inclusivity: Advent calendars are a great way to involve your team in the festive countdown. Everyone can join in the excitement of opening a door or window each day.
Boosting morale: Small daily gifts can boost team morale and create a positive atmosphere leading to Christmas.
Personalisation: You can choose Advent calendars tailored to individual team members' preferences, such as chocolates, beauty products, or other items.
Cost-Effective: Advent calendars offer an affordable way to provide daily gifts during the holiday season without breaking the budget.
Ease of distribution: They can be easily distributed to employees, making them an efficient gifting option for larger teams.
Sustainable Options: Eco-friendly Advent calendars are available, promoting sustainability and a positive corporate image.
So, as Christmas approaches, consider sharing the joy of Advent calendars with your staff. It's a delightful way to spread festive cheer, build camaraderie, and show appreciation for your team's hard work and dedication. Happy counting down to a magical Christmas!
---