Corporate Gifting: Why you should treat your staff this Easter…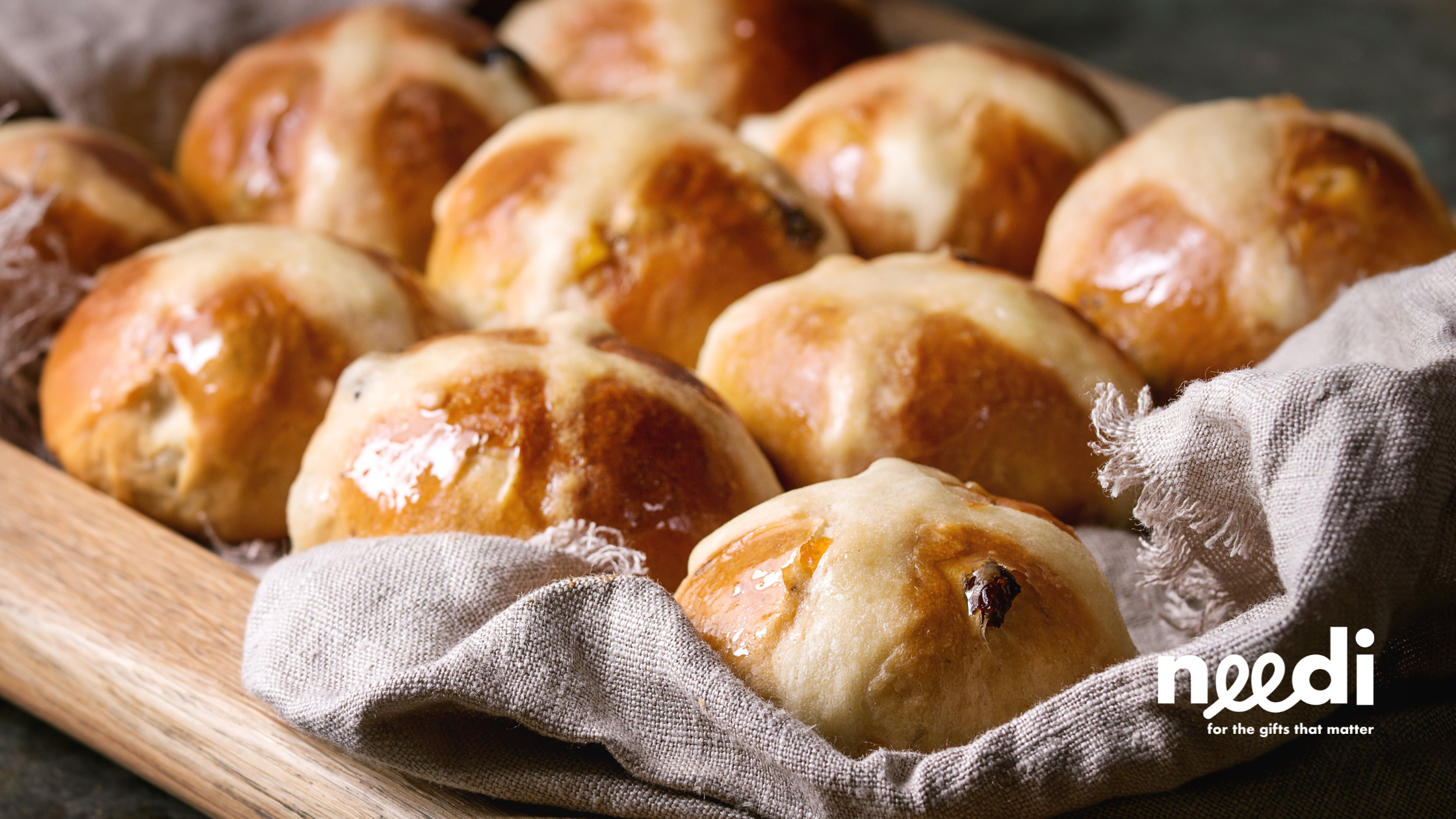 As a kid, I used to love Easter Sunday. I would drag my duvet down to the living room, put a film on (usually Watership Down) and eat nothing but chocolate all day. 
And when I decided to write this blog I thought to myself hang on… I'm an adult now. If I want to do that this Easter I still can! The only problem is… it doesn't feel like a treat if I buy my own Easter eggs. I need someone to surprise me. 
And so I'm asking all you bosses, managers and leaders up and down the country to surprise your people this Easter by bringing back the joy of childhood with chocolate.
Even the grumbliest of staff can't resist the sweet stuff. And if they're not into chocolate - fire them. No not really, we have other thoughtful gifts you can treat them to instead…
Luxury Handmade Milk Chocolate Easter Egg
Truly traditional, this rich and colourful milk chocolate Easter egg made from premium Belgian milk chocolate, hand decorated with chocolate drizzle and topped with bright candy beans. If Martin from Finance doesn't want his, he can gift it to his kids or perhaps a neighbour - spreading the joy far and wide. 
A Taste of Easter Wine Hamper
Our Taste of Easter hamper is packed full of grown-up Easter treats, presented in a beautiful handmade wicker basket.
Inside this hamper you'll find a hand-curated selection of premium Easter treats, from duck rillette to hot cross bun flavoured fudge and Seville orange marmalade, as well as a full sized Easter egg! This is a lovely Easter present to give to your clients too as there's something for everyone. 
Easter Chocolates Letter Box Hamper
57% of employees state receiving gifts by mail makes them feel more appreciated. Your hungry homeworkers will be delighted when this Letter Box Hamper lands on their doormat.
The Easter hamper includes:
Coco Chocolatier's Easter milk chocolate with easter spices - notes of nutmeg, cinnamon and clove make it earthy and uplifting just like freshly baked hot cross buns.
Two Lindt milk chocolate bunnies, beautifully wrapped in gold foil.
Willie's Milk of the Stars milk chocolate square, crafted in his famous chocolate factory in Devon.
Coco Chocolatier's salted caramel milk chocolate bar, using sea salt gathered in the pure waters around the Isle of Skye in Scotland.
Wholey Moley's delicious cacao and orange 100% natural cookie, no refined sugars and 5g plant protein. (vegan and gluten free.)
Love Snacks toasted cashew nuts with cacao, vanilla and sea salt.
Easter Chocolate Indulgence Hamper
A hamper filled with everything needed to spend the entirety of Easter Sunday scoffing chocolate. Spoil your team with our indulgent Easter treats hamper, complete with full sized chocolate egg.Packed with 6 premium treats, this box of delights will bring a smile to anyones face this Easter!
Vegan Easter Chocolate Indulgence Hamper
Delicious and dairy free, your plant based peeps don't need to miss out this Easter. An indulgent Vegan Easter treats hamper, complete with full sized dairy-free chocolate egg that's still devilishly decadent. Packed with 6 premium Vegan treats no one could resist and now they don't have to. 
Needi Corporate Exclusive Easter Hamper
Our marvellous merchant has created this beautiful bespoke Easter hamper just for us! Containing tasters of artisan chocolate (including dairy free options) as well as 4 big bow topped eggs AND drinking chocolate - this chocka blocked hamper is available by request only. Yep, it's that special! 
Chat to a gift finder to order yours and surprise your team with this exclusive corporate selection. 
For staff without a sweet tooth…
Not everyone enjoys chocolate (I've never met them but apparently it's true!) so here are some extra lovely - chocolate free - Easter options.
Egg Cup Painting Kit
This would make a really fun team activity or a thoughtful present for working parents to take home with them. Each kit contains 2 egg cups and enough paint for both. 
These egg cups will be used for years to come - you could even turn it into an office competition!
Vegan Pick 'n' Mix 
A box of Pick'n'Mix makes any big kid giddy with glee! Each box contains 700g of delicious vegan sweets and you can expect to find over 20 different sweet varieties.
You could add an Easter or personalised message to each box as well. These sweets are perfect left at reception so visitors can tuck in too. 
Hot Cross Buns
You can't celebrate Easter without freshly baked Hot Cross Buns, toasted with loads of butter. 
Our Easter must have, the 'Hot Cross Bun Box' gives you 6 artisan buns in 2 fab flavours - 
Traditional Spice (with raisins) and Chocolate Orange & Toffee. 
As well as 6 deliciously fluffy buns, you will receive a tub of homemade orange butter and salted caramel sauce. Leave these in the break room for elevenses - we guarantee they'll be gone before lunch. 
Plant Lovers Propagation Set
Although the first day of Spring is officially on the 20th of March, Easter feels like a great time to bring some sunshine into the workplace. Plants are a fantastic way to introduce a new season and these propagation kits give your people a nice little challenge as well as something lovely to look at on their desks. 
Every kit comes hand gift-wrapped with 100% planet-friendly packaging. Perfect for germinating seeds, propagating cuttings or adding soil to turn it into an indoor feature plant pot. It comes with glass vases, bamboo plant labels and a propagation guide.
Seasonal Flower Bouquet Subscription
Alternatively, some beautiful fresh flowers will brighten your colleagues day. You could even get a subscription to create colour in the office all year round. 
A beautiful hand-made fresh flower bouquet, delivered once a month. Including seasonal flowers and foliages hand picked and designed in our merchants London studio.
A perfectly arranged bouquet of the freshest seasonal flowers. Hand-tied in a bouquet, ready for display and delivered once a month.
Each bouquet is completely unique. Using flowers from the ever changing seasons.
Still can't decide? 
When it comes to gifts for your business, it's almost impossible to take a 'one size fits all' approach if you want your team to feel appreciated and valued. But who's got the time to sort all that out?
Well, we have!
Have a chat with our corporate gifting team.
They'll arrange all of the corporate gifts you need for the year ahead. Including birthday presents, retirement gifts, maternity and paternity gifts - basically any corporate gifting you need - needi will arrange it for you. 
Book in a call with Tia or Will, they're easy to talk to, helpful and have a team of gifting geniuses waiting in the wings to find the perfect presents for your whole company.
Written by Rach Wood
---