Corporate Gift ideas... that aren't flowers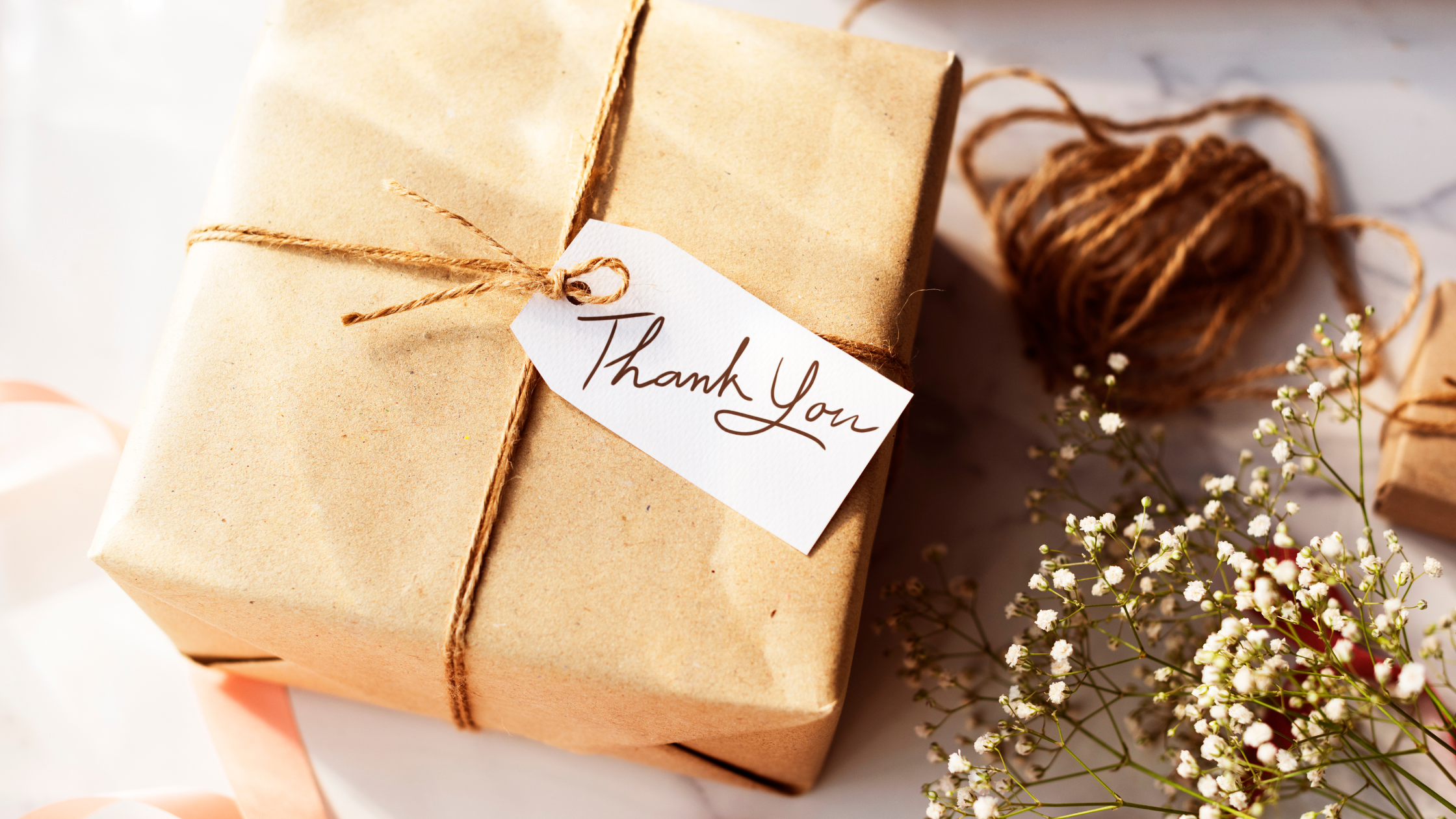 Spring has officially sprung and we're feeling especially spring-y here at needi.
The arctic chill will be a distant memory and we'll soon be breaking out our light jackets from the back of the wardrobe.
It's the perfect time to bring some sunshine into the office with our gift alternatives to flowers.
Oh! And between now and 31.04.23  for every £1 you spend, you'll get an entry into our prize draw to win this beautiful chocolate hamper.
The taste of spring
It's impossible to put together a list of sensational spring gifts without the nations favourite category – food and drink!
Luxury Boxed Wine
These boxes of delicious white, rose and red wine make a fantastic present for so many reasons:
They hold 3 bottles per box
They last up to 6 weeks once opened
They look beautiful
Does anything feel more British or more like spring than a quintessential Afternoon Tea?
You could send these fabulous letterbox afternoon tea hampers - they make a brilliant gift for home workers.
You could order in an afternoon tea to your next team meeting – nothing makes a sales report more palatable than a huge slice of cake.
Or you could really treat your team and take them out for afternoon tea. It's a lovely way to thank people for their hard work with an event that doesn't require staying late or drinking.
Biscotti
Keep it simple but still delicious with these artisan biscotti boxes. We tried them for ourselves and they really are divine. Gooey, moreish – Italian heaven really. Each box contains:
3 Amaretto infused almond biscotto
3 Limoncello infused almond biscotto
3 Cherry and Almond biscotto
3 Espresso, Chocolate and almond biscotto
These make a lovely present for clients too. Or to secretly keep in your desk drawers for biscuit related emergencies.
Pick'n'Mix
Plonk a box of pick'n'mix on everyone's desk and watch them all turn into giddy children! These vegan sweets come in personalised boxes so if it's a get well, happy birthday, well done or thank you message you want to convey, this is the sweetest way to do it.
If you're looking for client gifts that aren't flowers, we really love these personalised boxes and hampers including a favourite tipple (gin, rum, beer, whisky and vodka) and complementary snacks. The hampers are particularly perfect as they can be used as a picnic hamper afterwards!
New Season Gadgets
We cannot resist a gadget here at needi, gizmos for the home and office that make life easier are some of the best way to spend your business budget because they get used on a daily basis!
Finder Tags
Help your team to never lose their belongings again with these digital tags. You can even have your tags branded. These are a needi corporate exclusive so have a quick chat with our corporate team (chat button, bottom right corner) for more info.
Branded/Personalised Bluetooth Speaker
These branded bluetooth speakers are a great one for homeworkers to play their favourite tunes or podcasts. You could even set up a playlist for the office so that everyone gets to hear the music they love. It's also a great excuse for a team music quiz.
All Day, All Night Light - Oculamp
Most bulbs in the home give off blue light. This is bad for your eyes and worse for your sleep. Blue light trips up your body clock – by blocking melatonin, the thing that reminds your body when it's bedtime.
This sleek yet genius lamp helps you keep your body clock in time, by controlling how much blue light it gives off, with three settings for different times of the day.
Repetitive strain injury can be an absolute pain in the neck, or wrist – maybe even foot. Well, wherever those aches and pains may be, this little therapy gadget will help. There's even a thermo version for hot and cold therapy.
Health and Wellness
Affirmation Cards With Stand
A stunning pack of 30 Affirmation Positivity Mental Health Cards to inspire and encourage positive thinking.  These high quality glossy deck of cards with life affirming phrases will help you build self confidence, work on your mental health and also help connect with yourself on a deeper level Perfect for a daily pick me up, these cards sit beautifully on everyone's desk.
Organic Bamboo Sleep Eye Mask and Soy Sleep Candle
Who couldn't do with a better nights sleep? This sleepy gift set is the perfect slumber inducing duo of a black out eye mask and relaxing sleep candle.
Self Care Eco Gift Box
Your team will love this self care kit, the planet will love you for choosing an ethically conscious gift set. It's a complete win-win.
Spring Experiences
Group Bike Tour
Up to 12 people can cycle at once with this hilariously fun bike tour. You can bring your own alcoholic/none-alcoholic drinks too!
Leadership teams will love a stay in the Yorkshire Dales, fresh air, beautiful views and a hearty breakfast await at this lovely B'n'B. It's a great way to blow away the cobwebs and strategize without any distractions.
Spending hours at a desk can leave you feeling stiff as a board. Loosen up together with in office yoga sessions.
What if they do love flowers?
Well that's ok, we have plenty for plant lovers.
Bouquet subscription
A beautiful hand-made fresh flower bouquet, delivered once a month. Including seasonal flowers and foliage. This is a lovely gift to brighten up the office month after month.
These little boxes of fresh flowers make a really sweet corporate gift. If you're rewarding a member of your team, thanking your clients or just want to tell someone you're thinking of them.
Plants make a great alternative to flowers because they last years! We absolutely love these orchids which come in white, yellow, pink and peach.
Dried flowers can last years when looked after so they make a great addition to a desk or reception area. Our amazing merchants can even create a bespoke arrangement for you using the colours of your choice.
If you need some help to find the perfect gifts, why don't you book a call with one of our experts? They're really lovely AND they're absolute geniuses when it comes to gift giving.
---