Corporate Gifting: Corporate Christmas Gifts to thank your Clients with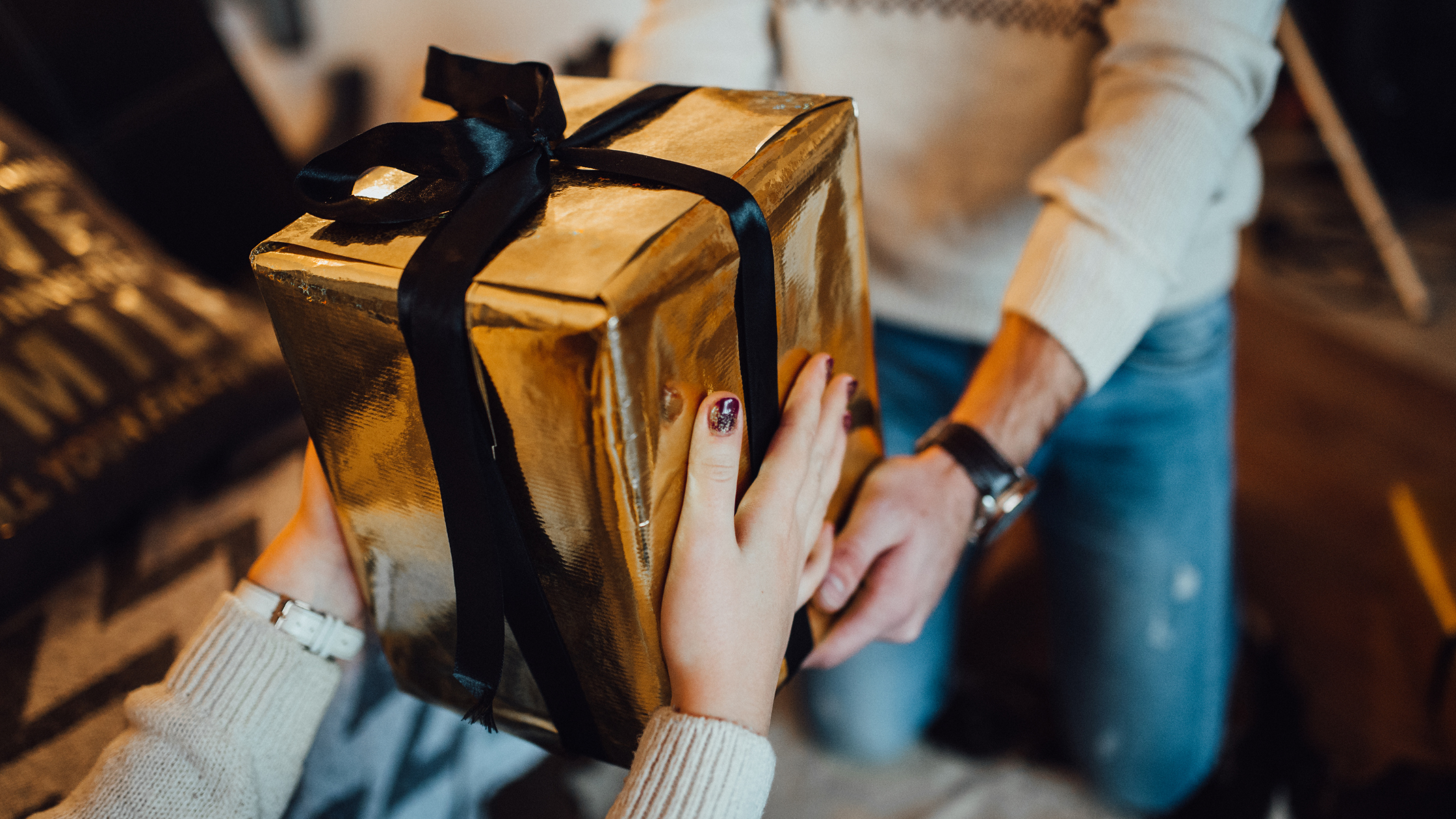 "66% of people are able to recall a brand name a year after receiving a promotional gift." 
That means that if you send a thoughtful corporate gift, your client is more likely to remember you and you'll be at the forefront of their mind next time they need the service you offer.  
That said, we're in a very environmentally conscious time and we definitely don't want to add any more items to landfill. That's why our branded gifts are the products people really want and in some cases – need! 
Delicious biscuits branded with your company name or logo will be a tasty treat and a fab way to say thank you for working with us this year. If you have a physical office you could keep some at reception as a welcome gift for visitors throughout December. (Let us know if you do, we'll happily pop by to sample them.) 
Some corporate gifts are just genius, these branded tags can be attached to your clients most important belongings (we're forever losing our keys!) and they'll be able to locate the missing items in a flash! 
This gift is exclusive to our corporate customers so use the chat button in the bottom right corner to order.  
Etched Tea & Coffee Mug Gift Set 
For a thoughtful twist, instead of having your logo on a mug why not have their logo instead? They'll be delighted to receive something with their own business on and they'll always remember where it came from. Oh and they come with biscuits – everyone loves biscuits! 
If you've been working on a major project with a team of people, this custom monopoly board is the perfect unique thank you! It's also a brilliant team game for them to play during the festive period together. There are also Cluedo and Guess Who versions to choose from too! 
Say cheers to a job well done or custom much appreciated with a toast in the post. You can personalise the gift box and choose the perfect tipple (including none alcoholic fizz!) 
 Add a photo and message to the lid of the box for extra personalisation.
If you're not sure of the dietary requirements for your giftee, vegan treats are a sure thing and sweets bring out everyones inner child! These delicious boxes of Pick'n'Mix can be personalised too with a message on the inside of the box.  
An oldie but a goodie, this personalised bamboo fountain ink pen is plastic free and handles beautifully. Pair it with this lovely jotter for an extra thoughtful thank you gift.  
A set of activities to do throught the year – a lovely present for businesses that focus on the wellbeing of their people or perhaps need some encouragement to. The box can be branded upon request and if you're feeling particularly generous you could even pay for some of the activities in advance.  
This gift is exclusive to our corporate customers so use the chat button in the bottom right corner to order.  
This is definitely one of our most unique gifts, a hand carved desk ornament that'll grace their office for years to come. You can have buildings, vehicles – even animals. Have a chat with one of our gift finders – they'll help bring your idea to (wooden) life! 
If you enjoy treating your clients, staff and even loved ones to really thoughtful gifts and experiences but don't have the time to look, book in a chat with one of our Corporate Gifting Managers, they'll be happy to help.  
---