Celebrate Buy British Day with the finest local gems!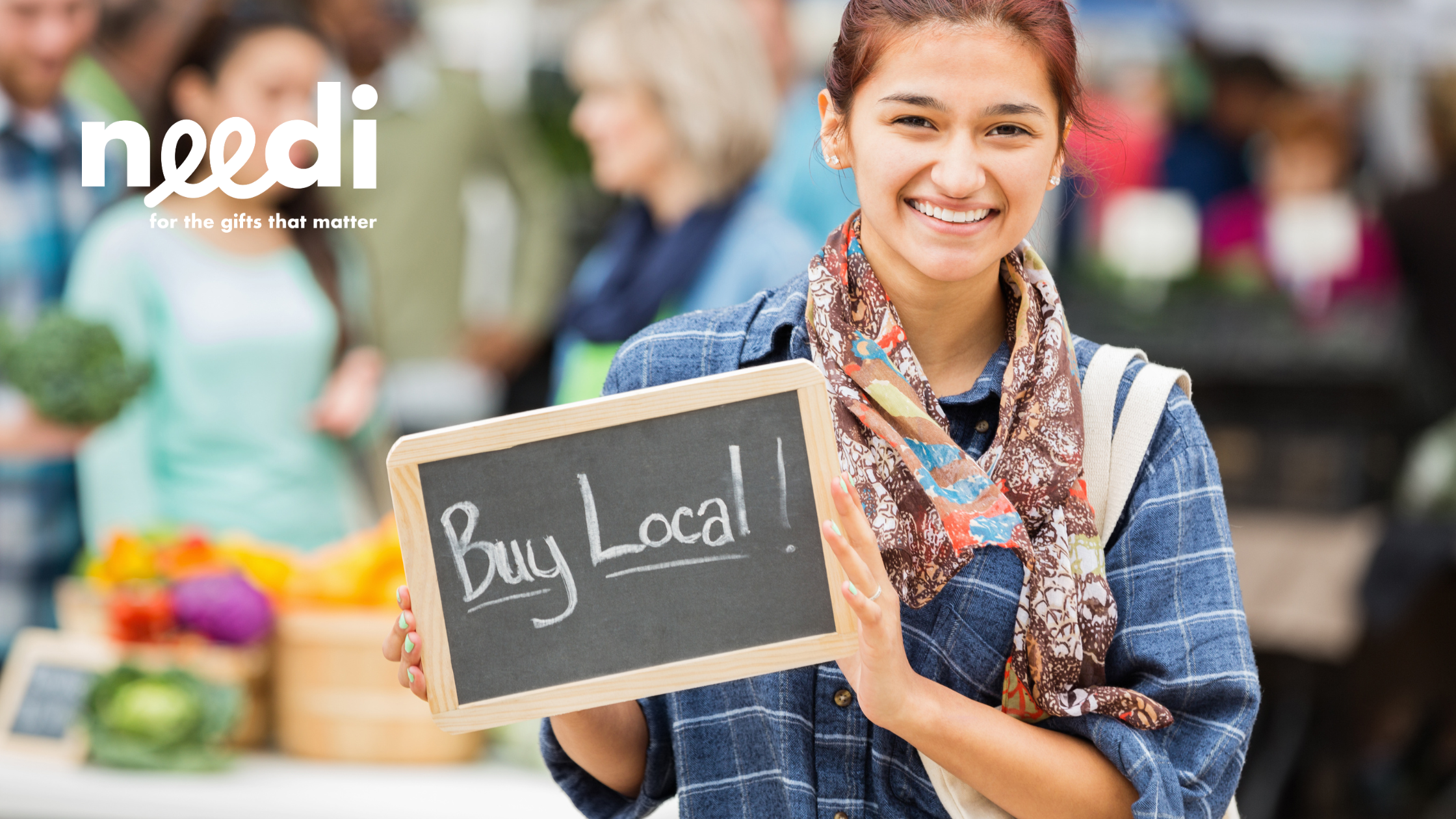 As the calendar inches closer to Tuesday, the 3rd of October, the anticipation in the needi office for Buy British Day is building up! Buy British Day presents the perfect opportunity to not only showcase the immense talent within our nation but also to wholeheartedly support local businesses from all corners of the United Kingdom.
At needi, we take immense pride in collaborating with the most fantastic merchants found throughout the UK, and have carefully curated a list of the absolute best in British gift ideas!
Handcrafted Artisanal Goods:
One of the top Buy British Day gifts has to be handcrafted artisanal products. From beautifully designed ceramics and unique jewellery pieces to intricately woven textiles, these types of gifts embody the creativity and skill of British artisans. By choosing handcrafted treasures, you're supporting local craftsmen and preserving traditional techniques passed down through generations.
Gift Idea: Personalised heart and silk wrap bracelet
Sustainable fashion and accessories:
Investing in sustainable fashion and accessories is not only an excellent way to express your personal style but also a responsible choice for the environment. Many British brands focus on sustainable practices, using eco-friendly materials and ethical production methods. By opting for sustainable fashion, you contribute to a greener future while supporting local designers.
Gift Idea: Organic Cotton Strawberry Breton

Locally sourced gourmet delights:
Indulge in a delectable range of locally sourced gourmet delights, from mouthwatering chocolates and artisanal cheeses to organic preserves and fine wines - British cuisine has it all. When buying local you support local producers and savour the authentic flavours of the UK.
Gift Idea: Cheese subscription service
Handmade Beauty and Skincare Products:
Pamper yourself or your loved ones with luxurious handmade beauty and skincare products. British brands are renowned for their high-quality ingredients and commitment to cruelty-free and natural formulations. Embrace self-care while supporting local businesses dedicated to ethical practices.
Gift idea: Personalised Shower Pamper Set

Innovative Tech Gadgets:
For tech enthusiasts, British-made innovative gadgets offer a delightful array of choices. From cutting-edge headphones and smart home devices to eco-friendly tech solutions, these products reflect British innovation and technological prowess. 
Gift idea: Steepletone Old Style Radio With Amazon Alexa

Unique Books and Literature:
Whether it's a captivating novel, inspiring poetry collection, or informative non-fiction, British literature is known for its literary brilliance. By choosing British books, you support the literary arts and contribute to the vibrant culture of storytelling.
Gift idea: Book Lover's Gift Hamper

Local Tours and Experiences:
From historical walking tours to scenic countryside excursions, local tours offer a unique way to discover the beauty and heritage of the UK. By choosing local experiences, you're supporting local tour operators and promoting tourism in the region.
Gift idea: Gin Safari by Bicycle for Two E-voucher

This Buy British Day, make a meaningful choice by selecting gifts that not only delight your staff, clients and loved ones but also support the growth and prosperity of our nation's talent.
Embrace the spirit of Buy British Day and celebrate the extraordinary diversity and ingenuity found within our borders. Every gift you choose becomes a testament to the value of local craftsmanship and the power of community support.
So, let's come together and make a positive impact on the UK's creative industries!
---