Back to school made easy with needi!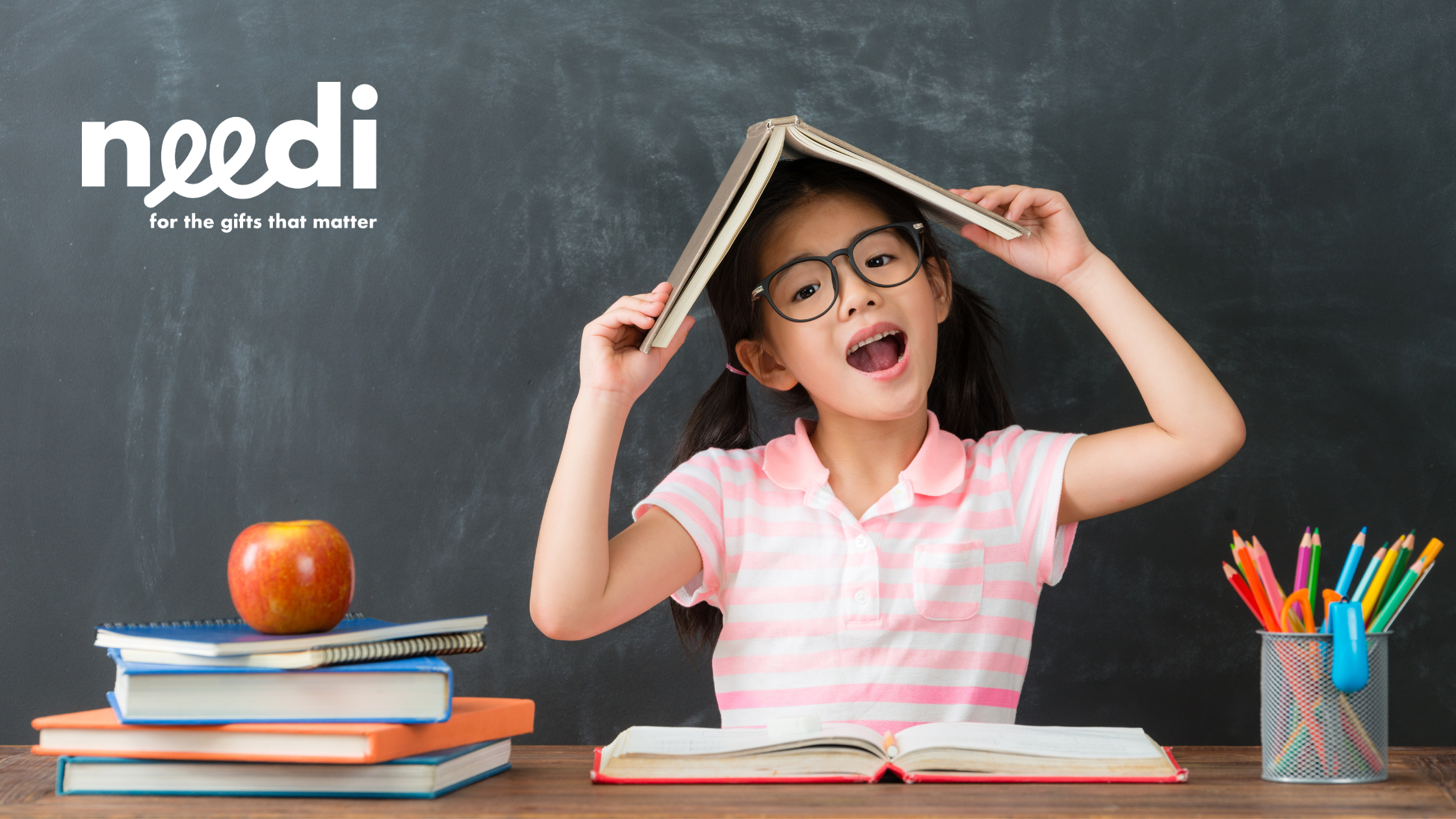 As the summer days begin to wane, the familiar buzz of the back-to-school season returns. Whether your child is starting school for the first time or returning as a seasoned student, we're going to help you tick lot's of things off your 'back to school' list. Tick, tick, tick!  
New School Starters:
Starting school for the first time is a significant milestone in every child's life. It's a moment filled with excitement, curiosity, and a hint of nervousness. As parents, we want to ensure our little ones feel prepared and confident as they embark on this new journey of learning and growth. Here are some essential tips to help them shine from day one:
Social Skills: Encourage social interactions by arranging playdates with future classmates. Building friendships early on can help ease first-day jitters and make school a fun and enjoyable experience.
Independence Skills: Teach basic self-care skills, such as using the bathroom independently and opening lunch boxes. These little victories will boost their confidence and readiness for school.
Emotionally Preparing: Talk about the exciting adventures that await them at school. Reading books about starting school can also help your child understand what to expect and feel more at ease.
Returning School Students:
Returning to school after the summer break can be a bit of a challenge for children who are reluctant to say goodbye to the carefree days of the summer holidays. However, setting them up with the right tools and supplies not only prepares them for school but also sparks enthusiasm to get back into the swing of things.
School Supplies Shopping: Create a list of essential school supplies your children will need, from notebooks and pencils to rulers and erasers. Check with their school for any specific requirements or recommendations.
Gift Idea: Stationery box | £24
Stylish School Bags: A sturdy and comfortable school bag is crucial for carrying books, stationery, and other essentials. Let your children choose a bag that reflects their personality, whether it's a classic backpack, a trendy messenger bag, or a colourful tote.
Gift Idea: Futliit LED Backpack | £79.99
Lunchtime Essentials: Packing nutritious lunches keeps your children energised throughout the day. Invest in a good quality lunchbox that keeps food fresh and is easy to clean. Remember to include reusable water bottles to keep them hydrated.
Gift Idea: Insulated water bottle | £22
Uniform and Clothing: Ensure you have all the necessary school uniforms or dress code-appropriate clothing. Check for proper sizing and replace any worn-out items. Remember to add a few weather-appropriate layers as the seasons change.
Gift Idea: Compact Duck umbrella | £36
School Footwear: Comfortable and supportive school shoes are a must to keep your children active during playtime and comfortable during class. Make sure the shoes fit well and provide proper support.
Gift Idea: Personalised Boot Bag | £24.99
Homework Station: Set up a dedicated homework station at home, complete with a desk, chair, and sufficient lighting. Make it a fun and inviting space for your kids to complete their school assignments.
Gift Idea: Drop Down Desk | £345
Morning Routine Practice: Adjusting to early morning school routines can be challenging after a relaxed summer. Start easing your children into a school-day schedule a week or two before the term begins so they are well-prepared for the early wake-ups.
Gift Idea: Bluetooth speaker with alarm clock | £65.99
Calendars and Planners: Introduce your children to the concept of organising their schedules with calendars or planners. Encourage them to note down important dates, deadlines, and activities to stay on top of their school commitments.
Gift Idea: Weekly planner desk pad | £11.95
Encourage Goal Setting: Talk to your kids about their goals for the upcoming school year. Whether it's improving grades, making new friends, or joining a club, supporting their aspirations will boost their confidence and motivation.
Gift Idea: Star chart | £33
Emphasise Positive Attitude: Remind your children that returning to school is an exciting opportunity for new experiences and learning. Encourage them to embrace challenges positively and foster a love for education.
Gift Idea: Affirmation Cards with stand | £19.99
With these practical tips, you can make the back-to-school process smooth and enjoyable for both you and your children. Remember, preparation is key, and creating a supportive and encouraging environment will set them up for a successful and fulfilling school year.
---