8 weird and wonderful gifts through history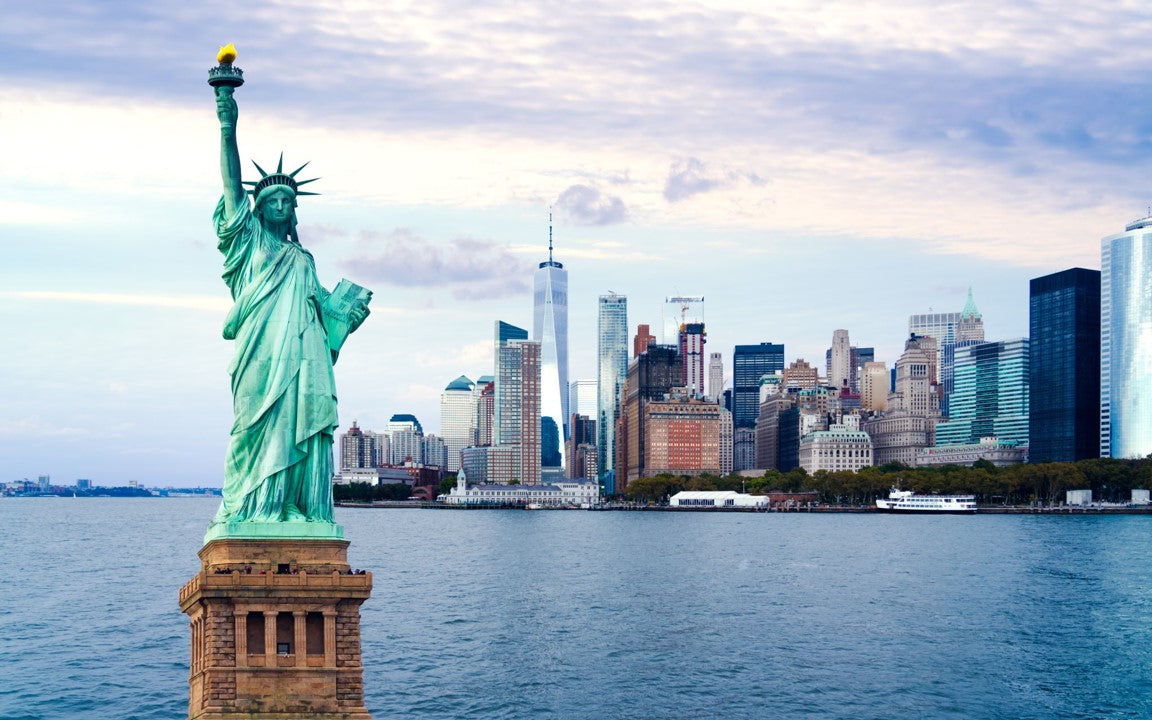 Did you know that the giving of gifts can be traced all the way back to caveman times? Over the many many years of great gifting there have been some over the top, unusual and downright weird ones…

1. The Statue of Liberty
Lady liberty was a gift from the people of France to America in order to commemorate the perseverance of freedom and democracy in the United States. Lady Liberty holds a lot of symbolism. Her crown represents light with its sun ray spikes, extending out to the world. The tablet she holds is inscribed with July 4, 1776 in Roman numerals - representing American independence and to symbolize the end of slavery, the sculptor placed a broken shackle and chains at the Statue's foot.
Fancy going to see Lady Liberty in all her copper glory? Purchase a luxury travel voucher and the ladies at Paper Plane Travel will plan the trip of a lifetime for you!

2. The Taj Mahal
More of a monument than a gift but regardless, it was a beautiful gesture of love from Emperor Shah Jahan to the memory of his wife Mumtaz Mahal. Emperor Shah commissioned 20,000 workers to build the white marble structure and it's now one of the 7 wonders of the world.

We have lots of romantic gifts at needi – not quite Taj Mahal level but still. You could even make something for each other at this brilliant ceramics class.

3. Marilyn Monroe's Red Roses
Baseball star Joe DiMaggio was so heartbroken when Marilyn died in 1962, he commissioned a florist to deliver six fresh, long-stemmed red roses three times a week to her grave until his own death in 1999.
The florist he used - Parisian Florist has been standing at the corner of Sunset Boulevard since 1924 and Monroe fans still purchase roses from there to leave at her graveside.
We love flowers but rather than buying a lifetime's supply, we prefer to buy ones that last a lifetime* - these decadent dried flowers are perfect for any movie star.
*Well, a few years at least!

4. The Taylor-Burton Diamond
In 1969, Richard Burton gifted Elizabeth Taylor a huge 69.42 carat pear shaped diamond. In 1978, Taylor auctioned it off for $5 million and bought a hospital in Botswana with the proceeds. She said: "They need one badly and I certainly don't need another ring." Of course if you would like a fabulous diamond ring, we would recommend this stunning vintage one.


5. The Lottery Ticket
Police detective Robert Cunningham was a regular at Sal's Pizzeria in Yonkers, New York. One day, instead of tipping his waitress Phyllis Penzo he offered her half of any winnings on his lottery ticket. Well, Phyllis said yes and it was the best decision of her life because Cunningham won a whopping $3 million! True to his word, he gave Phyllis $1.5 million. Their story was even depicted in the film 'It Could Happen To You'. We don't know what the winning numbers are but we do know that everyone loves pizza – especially when paired with cocktails and an evening at a vintage cinema.


6. The King of Gifts
Elvis Presley was well known for his generosity, donating around $100,000 to various charities each Christmas. He particularly loved to give away Cadillacs to his friends, family, business associates, bodyguards, backup singers, and even total strangers! On July 27, 1975, alone, he spent $140,000 on 14 Cadillacs to give away. Sadly we don't sell Cadillacs but we do have an amazing merchant who can hand carve the vehicle of your choice out of wood. I actually have one of these on my desk – it's one of my most treasured items.



7. A different Brand of travel
Singer Katy Perry once gifted her ex husband Russell Brand a trip into space with Virgin Galactic. Worth a massive £200,000! While we can't send you to the moon, we do have a heavenly getaway in the Yorkshire Dales – they even have a pet friendly room so you can take your poochie with you (Richard Branson would never let you do that!)



8. Still Jenny from the (loo) block
And finally, maybe the weirdest gift we've ever known, Ben Affleck allegedly gave his then-girlfriend Jennifer Lopez a jewel encrusted toilet seat worth $105,000. We haven't got anything like that at needi (thankfully) but if we had to buy a gift for JLo it'd definitely be this one.



What's the weirdest gift you've ever received? Tell us in the comments below!
---