7 brilliant ways to deal with unwanted gifts!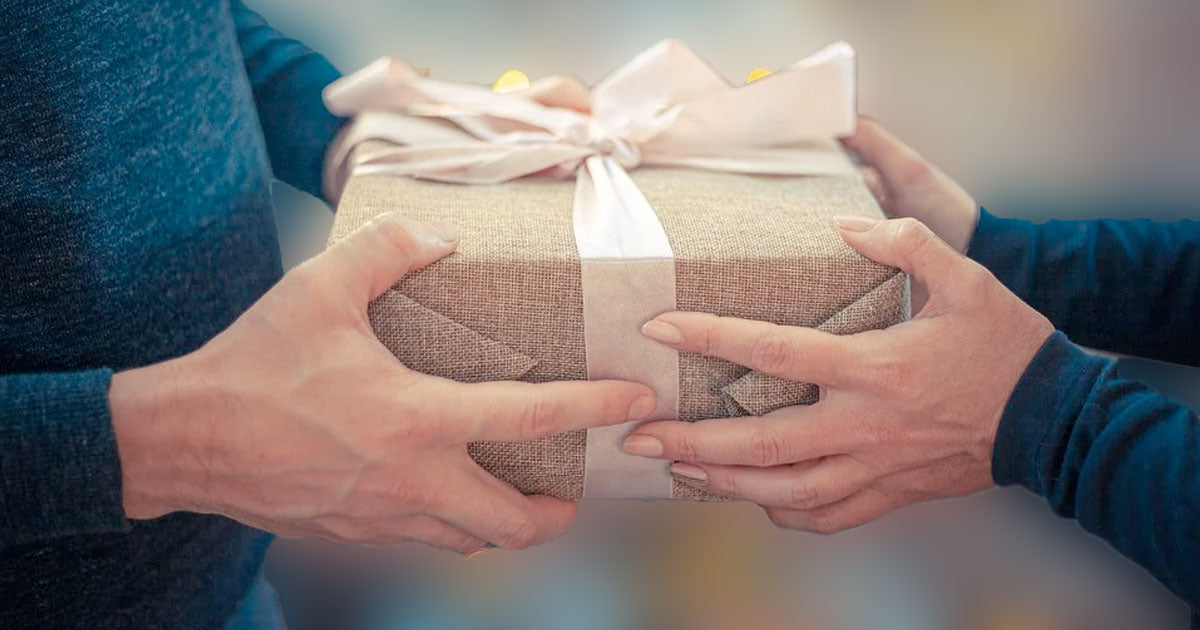 Now that we've got back into the groove of work, it's time to take another look at the gifts you received over Christmas. The likelihood is that there will be a couple that just aren't quite right for you. Well, here are our top tips for dealing with this exact scenario! 
1. Not my tipple
It's very rare I find an alcohol I don't like, but it happens! In which case I give it to someone I know will appreciate it - as a 'just because' gift. Don't forget to clean the bottle and perhaps wrap it or pop it into a gift bag. Alternatively, you can just be honest and say to a friend/colleague/neighbour, I won't drink this - would you like it?

2. Not my taste
I am not a huge fan of posh chocolates (I'm a biscuit kinda gal)! I melt them all down and stir in some cornflakes/rice crispies to make treats literally everyone will love.

3. Homeware Horrors
Did someone buy you a photo frame that just will not go with your decor? Or perhaps a box that's bright blue for your pale green kitchen? No worries! You can change them. Watch a quick tutorial on how to upcycle - I promise it's mega easy. In most cases it's as simple as buying a can of spray paint. If your friend or family asks just be honest. Say: I really loved your gift but it just didn't quite go with the scheme so I repainted it and now it's absolutely perfect! If you're not up to the task, you could pay someone to upcycle it for you.

4. Unfit for purpose
Clothes that don't fit/don't suit you/are not your style... If you genuinely can't ask for the receipt, you could give them to charity or a friend. Alternatively, sell them on a clothes selling site. Items with tags on always sell for a great price! (Vinted is a great one!)

5. In a drawer no more
My Nan buys me oodles of toiletries every year and they're great but I can't get through them all! You can easily regift unopened lotions and potions. Buy a cheap wooden crate, line it with hay, shredding or tissue paper and gift it to someone - ideal for a new neighbour, a friend who's just moved house or even better - check with your local food bank charity and see if they need toiletries too!

6. Don't toy with me!
Kids receive an unbelievable amount of toys for Christmas and some just don't make the favourite's list. The best way to deal with unwanted toys is to ask your child to pick out the toys they no longer want/need then clean them together ready to be sold at a car boot sale (a fun day out for kids too!) that money can then be put into a little savings pot! Or if you don't need the money, it's especially lovely to give toys away for free. (Facebook Marketplace, eBay and Gumtree are perfect if you don't want to go to a car boot!)

7. Make it regiftable
Despite our best intentions, sometimes we don't get it right. So if you are gifting clothes, get a gift receipt. If you're buying chocolates and you don't know their favourite - keep it generic. If you're buying a photo frame for an aquaintance, don't get it engraved. Make it possible for the person to pass on your lovely gesture - we don't need any more presents going straight to landfill.


---