5 gifts your Mum doesn't want... and 10 she does!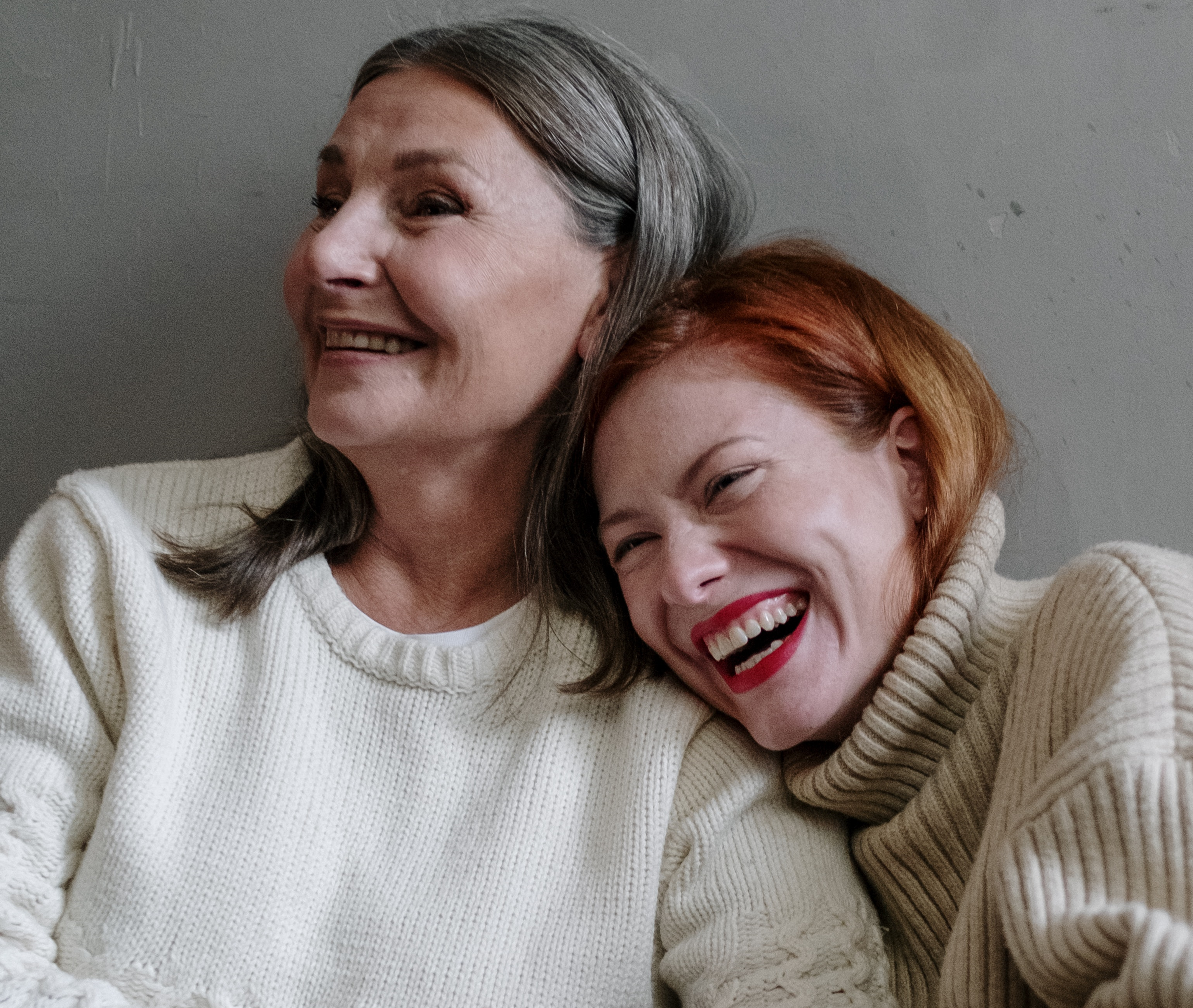 What not to buy...
1. Cleaning appliances
The last thing your mum probably wants to think about on Mother's Day is cleaning. I promise you, you do NOT want to see her face when she opens a new vacuum, especially if the one she has works just fine! Unless you know for sure it would make her happy, play it safe and stay away. You can buy her things like this another day.
2. Making her travel
If you're thinking of buying a gift that requires travelling, take a moment to figure out how you're going to get there. It's not much of a treat if your Mum's got to drive you both for an hour each way. Consider getting public transport instead and buy the tickets ahead of time.
3. Clothing
You might think you know what she likes, but do you really? Taste and styles change over time, and chances are they have without you even realising. There's too much room for error, and if she wanted to buy some new clothes, she'll likely have done it already!
4. Something too familiar
It may sound simple, but this happens more often than you may think and it's one of the worst things you can do. Make absolutely sure you aren't getting something she already has and doesn't need any more of. Don't get her the same gift from 3 years ago. It will only be sent back to the shop, and you'll be in her bad books.
5. Chocolates/Sweets/Flowers
Let's start by saying these are not bad gifts by any means. It's about making them feel extra special and perhaps not making them the sole gift. Pair them with something to make her feel truly special.. Put some more thought into it and take a look at some of the suggestions below. Maybe we can help make the decision a little easier on you, that's what we're here for after all!
Now let's talk about some brilliant presents your Mum really will love:

Something sentimental

Thoughtful gifts are the best - something they can look at every day and be reminded of a loved one. This lovely two-hearted necklace always keeps you close to Mum. Personalised with both of your names or yours and a siblings, means she will always have you nearby even if you are 10,000 miles apart.


2. Pamper treat

Mums work hard to provide for their kids and families. They make sure everyone is okay, usually putting others before themselves. So a mani-pedi could be the perfect feel good present. Be You Styling beauty salon based in Greater Manchester offers a special treat to allow your mum and one other to put their feet up, all while being spoiled with a glass of fizz and a cupcake. She will truly feel special and appreciated with this luxury treatment! Can't make it to Manchester? Get in touch and we can help you find a similar offering near you!


3. Hamper treat

What's the next best thing to a trip to the spa? A home spa experience! This mini-spa box is the perfect way to be able to treat your mum to a spa-like treatment from the comfort of her own home. It has all she could ask for; moisturisers, a lovely bath soap, bath oil and a relaxing lavender candle. Spoil her like she deserves to be.

4. Chocolatey goodness

She deserves a treat after being such an amazing mum, right? These mouthwatering triple chocolate brownies are heaven in a box. They're beautifully wrapped and you can write a personalised message for that extra special touch. And if you're lucky, she might even let you have one.


5. A sweet treat

Does mum have a sweet tooth? Well, if yes then this variety box of sweets will go down perfectly. They're absolutely scrumptious and just happen to be vegan too. Add a personalised gift card to make it that much sweeter!


6. Like a fine wine…

Does your mum like a little tipple, if so what could be better than a wine tasting tour in our fantastic capital city? Mum and a plus one will be guided through East London and greeted by the owners of various wine bars that you won't be told about until you get there. You'll both be provided with some tasty small dishes on the side, to appropriately line your stomachs! Not from London? Get in touch and we'll help you find a similar experience near you.


7. Flowers… but not as you know them.

Flowers are a lovely gift on Mother's Day, but a little bit of individuality goes a long way to making them feel thoughtful and not just a last-minute dash to the shops. These gorgeous dried flower bouquets by Her Nature's Wild are the embodiment of that, not only are they unique in their beauty but they also last for years! They won't disappoint and they will show your mum that you really put in that extra little effort.

8. Perfect for a night in…

Maybe your mum just wants something she can enjoy a nice, peaceful evening with. A gorgeous bottle of gin with handcrafted candle might just do the trick. She can sit back and enjoy her evening in peace, just don't forget to make some ice!

9. Making memories

Looking for an upgrade from the annual mundane card you usually get? This memory journal is just the thing. It's designed to hold memories of a lifetime. A unique chance for her to share her life with you and get to know how she became the lovely mum she is today. It leaves plenty of space for her to discuss her past, present and future and makes for a priceless gift that can be treasured by the whole family. Nothing beats that for a loving mum. It's also available in different varieties including one for all the special grandma's out there too!

10. If you still really don't know…

If you still haven't figured out what to get her, don't panic. Gift cards are always a safe option because she can buy whatever she pleases. Grab one of our Needi gift cards for her to decide which lovely thing she wants to treat herself to for any of our incredible independent merchants.
Or, you could just message team needi and we'll do all the work for you! Don't worry, we won't tell if you don't. 
---