12 gifts they never knew they needed!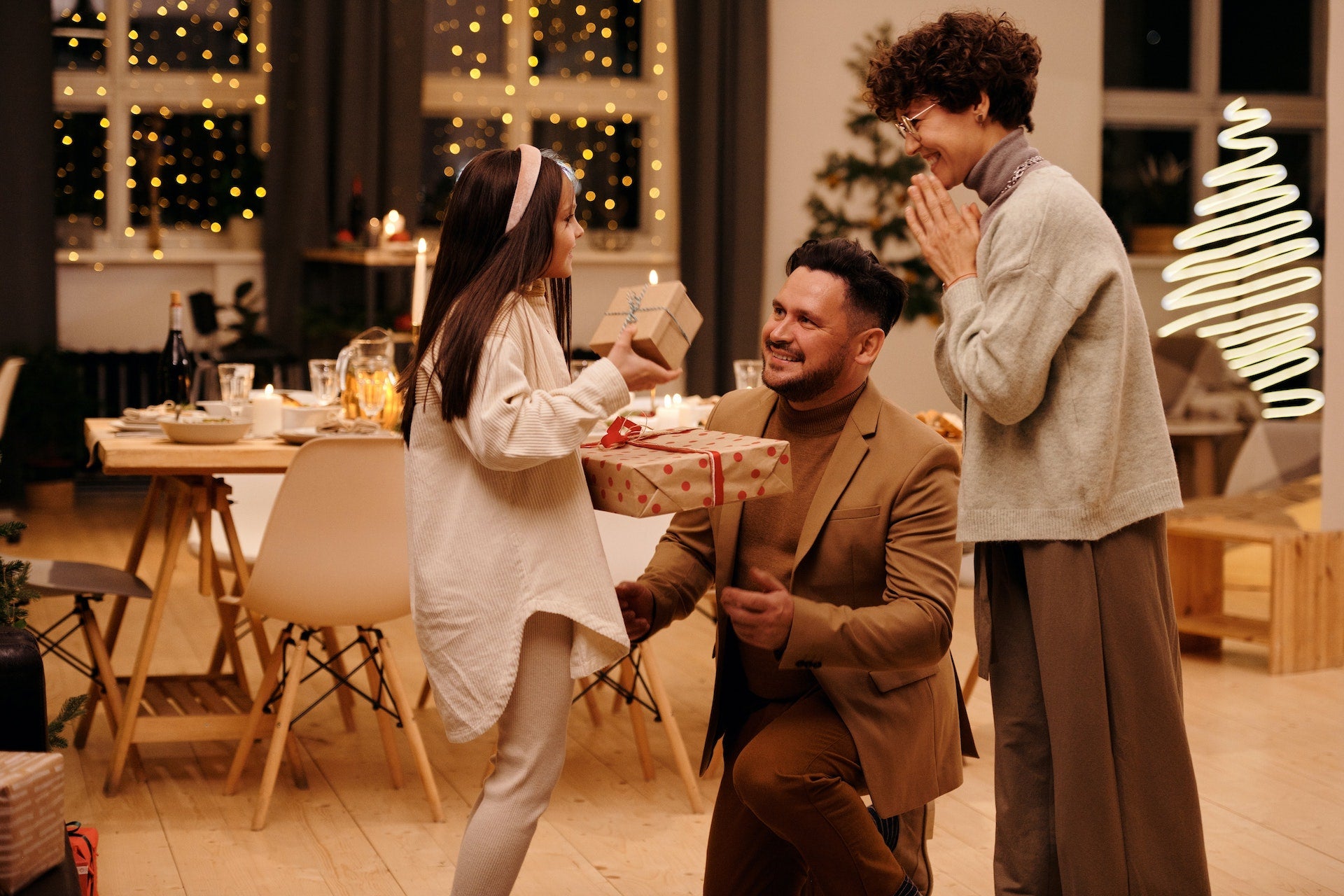 Make your Christmas less ordinary with these amazing gifts...
1. Turn them into a spy for the day...
Perfect for the family member that makes you watch all of the Bond films every Christmas! They'll be immersed in the world of espionage, while visiting some of London's top secret spy hangouts.
2. Bring tears to their eyes...
Beautiful charms and jewellery inscribed with your loved ones actual handwriting are a heart melting way to make a special Christmas present even more lovely.
3. Write them a letter...
Christmas can be tough on your finances but it's still nice to make people feel special. So why not buy a pack of beautifully illustrated notebook  and write a heartfelt note? It shows you care without breaking the bank.
4. Take away their aches and pains…
Designed and manufactured in the UK, these little massage units from Moi Therapy make a huge difference to muscle pain. Perfect as stocking fillers and available in some cracking colours.
5. Give them some real flower power…
Everyone loves receiving flowers but lets face it, it's a bit of a downer when they start dying off. These dried flowers will last for years!
6. Get them into shape…
That sounds rude but as someone who moans about needing to up my fitness game I can tell you that if someone paid for me to have a personal trainer I would be absolutely chuffed!
7. Turn them into a cartoon…
Are they mad on Marvel? Obsessed with the Simpsons or a huge fan of Family guy? Then this is the gift for them! Just send a photo to our merchants and they'll create a cartoonified masterpiece that look just like them!
8. Alter their reality...
Take them for an extraordinary virtual experience at one of 3 London venues!
9. Reorganise their space...
Be it their wardrobe, office or entire home – our declutterers can do it all! It's a wonderful way to kickstart a new year.
Quirky for kids:
10. Bring a unicorn to life…
Kids (and big kids) will absolutely adore this, an inflatable unicorn sculpture that they can decorate and display! Our favourite thing about this gift is that it allows kids to explore their creativity without making a huge mess.
11. Take them on a journey to space…
Your favourite little astronaut will be surprised and delighted with this 10 month subscription that takes them on a learning journey around our solar system.
12. Draw on their shoes…
These amazing canvas shoes are a brilliant way for kids to explore their inner designer by creating their own custom kicks!
---