Corporate Gifting: 10 wellbeing gifts to give your team the best start to 2023 possible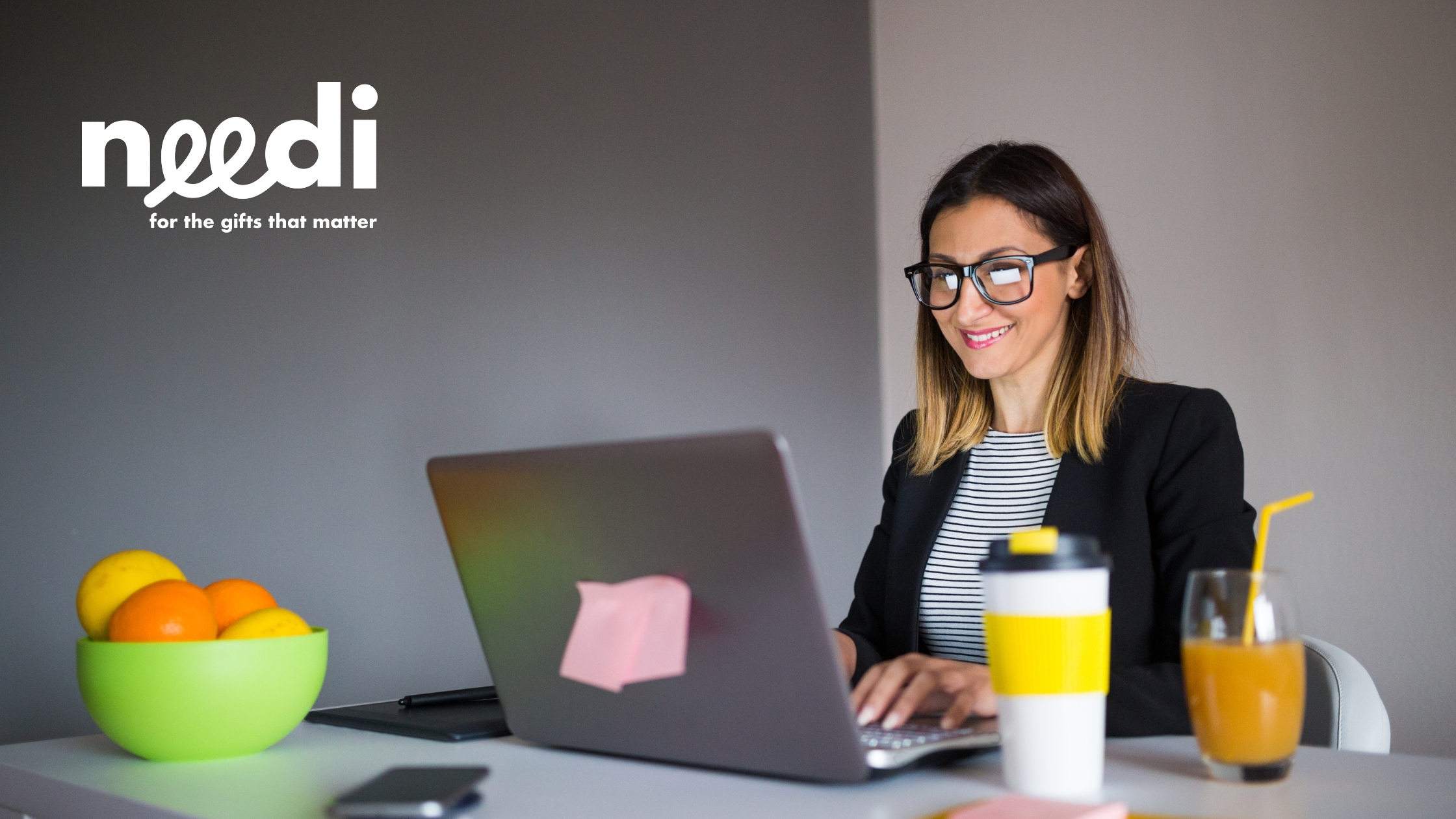 Nearly 50% of workers plan to quit their jobs in 2023 according to entrepreneur.com so with thousands of employees using the long winter evenings to search for new jobs and side hustles, it's time to remind your team why they love working for your business. 

Here are some of our favourite January wellbeing and appreciation gifts that will be perfect for making 'Blue Monday' (16th January) a lot less blue...

1. Mood Booster
Boost the mood of the entire office with free fruit and veg delivered to your building. People are often trying to introduce healthier eating habits in the New Year so this is a great way to help them on their way. You could even have these organic fruit and veg boxes sent to the homes of your remote workers – a great financial help that'll be appreciated this January.




2. Happiness Reflector
Forward Thinking is a unique journal that draws on fascinating and heart warming research into wellbeing, happiness and fulfilment to promote a positive view on life. Forward Thinking offers a year of weekly suggested mindful activities punctuated by motivational quotes to help people thrive and flourish, living the life they wish to lead and be in their element. You can also choose from This Is Me: A Mindful, Autobiographical Journal and Wonderful Days: A Mindful, Daily Positivity Journal so that your staff can receive the one most suited to them.





3. Eye Strain Reliever
Many of us are looking at screens constantly throughout the day. The blue light emitted from those screens can be harmful to your eyes, skin and even affect your sleep. These amazing blue light blocking glasses are a simple and stylish solution to the problem. Our Head of Social absolutely swears by them and has said they've even helped to reduce the amount of migraines she has.



4. Fitness Kickstarter
A long weekend of luxury, movement, mindfulness paired with delicious food and drink. This fitness and wellbeing retreat includes:
Luxurious accommodation in an idyllic setting
Spa Afternoon at one of top Spa venues in The Lake District
Full fitness schedule with guided walks & hikes, stretching sessions, and strength & conditioning classes
Nutritious and wholesome meals created by an in-house chef
Nutrition session to help you prep healthy and delicious food, with take-home recipe cards
Morning mindfulness & downtime

This is a brilliant course for a leadership team or a New Year treat for your favourite clients.




5. Self Carer
A whole year of monthly activities to encourage self care, developed with therapists for a truly authentic route to self love and kindness. These activities are designed to encourage positivity and, where necessary, recovery. Each box can be personalised which makes this New Year gift the perfect present to give to everybody in your business. You could even use it as a team building aid as the set includes blank cards you can fill in yourself.



6. Tension Reliever
Moi Therapy muscle massage tools are excellent for repetitive strain injury which is often the result of spending hours in the same position at your desk. Made in the UK, these tools can aid recovery and pain relief in all areas of the body and are so light weight and durable that they work especially well for those who travel a lot.



7. Sleep Helper
There are few things that are more important than a good nights sleep. I have a famously lengthy sleep routine to make sure I nod off peacefully each night. So I was ecstatic when we added a sleep expert to our lovely list of independent merchants. Their organic bamboo sleep masks, snuggly duvet sets and pillow spray will give your workforce the tools they need for a quality nights sleep.




8. Mind Calmer
Sitting on a rock with your eyes closed isn't really that realistic if you work in the city centre. Book a mindfulness course for you and your team. Not only will it help to calm your buzzing mind, you'll find that it can help your people to connect with one another on a deeper level. We've tried this mindfulness course ourselves and it really packs a punch (in the most calming way possible of course).



9. Plant Grower
Plants in the office bring life to the room. These plant growing (or propagation if you're fancy) kits make a brilliant gift, not only are they a mindful activity – they're a team challenge and a beautiful bit of horticulture for each persons desk.


10. Tasty Sipper
Hot drinks are the backbone of the UK workforce so treat your staff to something different in the staff kitchen this new year. We have the most delicious Tea, Coffee alternatives and hot chocolate from our independent merchants.




The New Year creates such a brilliant opportunity to start afresh, our corporate gifting experts can even put together a bespoke proposal for gifts that can be incorporated into your businesses wellbeing strategy. Book in a chat with them, they'll be delighted to help!
---