10 Gifts you needi to know about!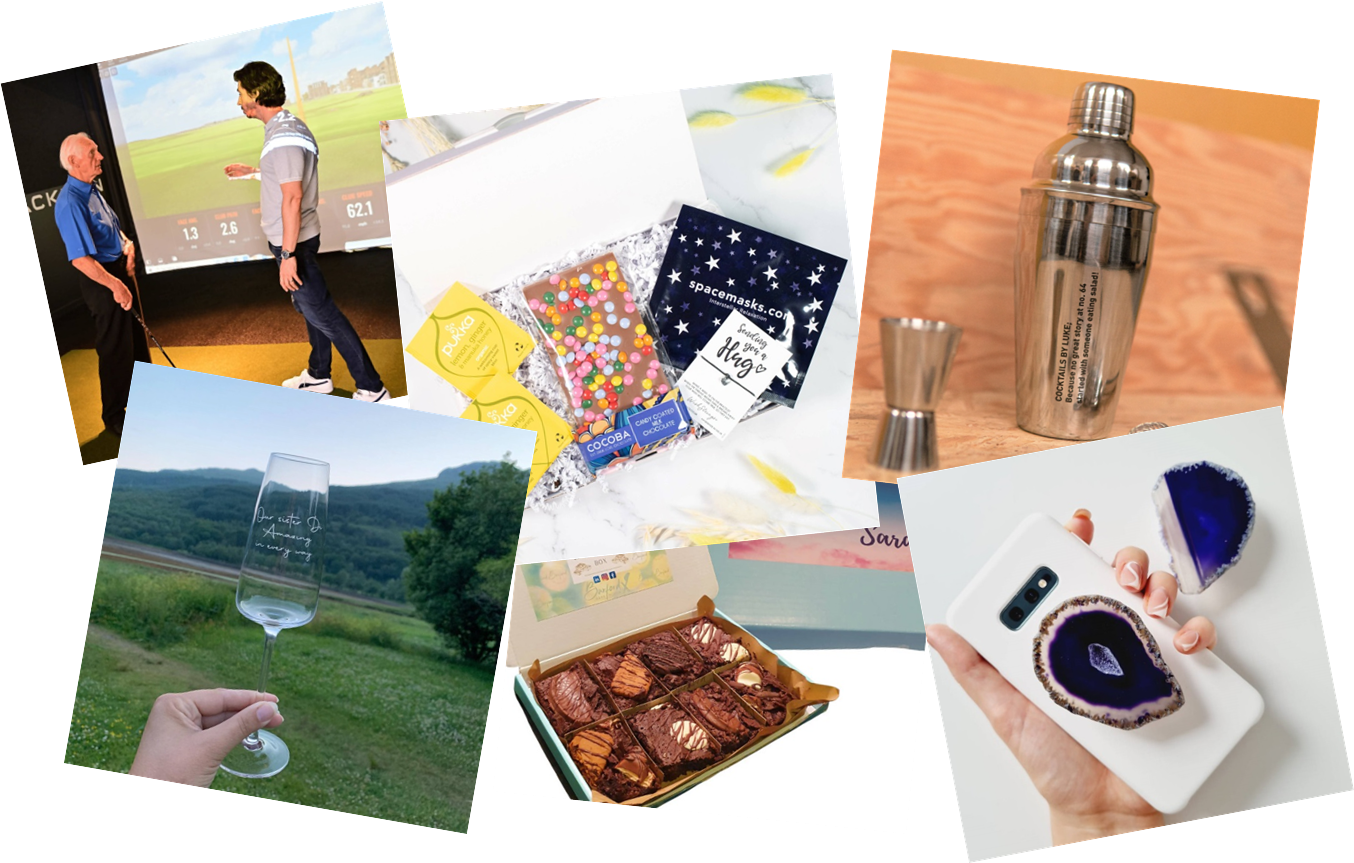 Trust me when I say, there's a gift for every single person in your life in this list right here. Oh and if you're wondering what to send me for my birthday, skip straight to number 10...
1. Keen golfer but never really got into the swing of things?

These professional golf lessons could really help out a loved one who wants to perfect their technique, or you could even treat yourself. Perhaps they just need that extra bit of guidance to get them onto the green. In these sessions, you will work directly with a PGA professional and the amazingly detailed Trackman software to help get you to the top of your game on the course.


2. Know someone who needs a pick-me-up?

Is there someone in your life that you wish you could hug right now? Why not send them the next best thing with some feel-good treats they can tuck into, perhaps after a long day of work. A little something can go a long way…


3. A loving message with every sip…

Something simple but long lasting and a daily reminder of something to treasure. This range of personalised glassware could be Dad's new favourite mug or Mum's best wine glass. You can customise it with just about anything! A drawing, handwriting, the possibilities are literally endless.


4. Need a night away from everything?

Feeling like you need to take a second to breathe and just get away from life's troubles, even just for a night? Paper Plane Travel takes takes away the hassle of finding the perfect getaway for you and a loved one, so you can simply book and enjoy a tailor-made trip for yourselves anywhere in the UK!
5. Reward a good boy/girl…

Perfect for dog lovers, this treat pouch is a handy accessory to have on the go. You'll always have a snack to reach for, so you can train and reward your precious pup when they've been on their best behaviour. They'll love you more than ever!


6. Not your everyday phone grip…

Searching for a practical but sophisticated looking gift on a budget? These phone grips by Menaje De Casa might be exactly what you're looking for. They aren't your ordinary-looking phone grip. They have a unique Agate stone design which is all-natural and comes in lots of different colour varieties. This makes each one distinctive from the other, giving it that extra special feeling!


7. Mix it up…

Know any cocktail enthusiasts? Well, look no further than this personalised cocktail set to add some class to a home bar or just purely for the practice to master the art of mixology! They can create the most delicious concoctions in the comfort of their home.


8. Make learning enjoyable for the kids…

As parents, one of the most difficult things to achieve is to be able to encourage your kids to enjoy and truly engage in learning experiences. That's why "Play Makes Sense" have a range of activity card sets that can help you to keep the kids entertained and learning for hours, at all stages of their development.


9. For a cosy movie night…

Got a special someone in need of a chill movie night? Make them feel special by treating them to this gift box made especially for just that. Popcorn, sweets and some chocolatey goodness, It has everything you could ask for!


10. Happy Birthday to your taste buds…

These yummy, mouth-watering birthday brownies are to die for. Beautifully wrapped for whoever in your life deserves such a tasty gift on their special day. But if you wanted to order them for yourself, we can keep it a secret. There'll be no judgement for us!
We have so many incredible presents, for more gift ideas take a look at our full range.
---